There is such a large range of Android smartphones in the market today that the consumer is spoilt for choice. If you are looking for a handset that costs more than Rs 10,000, you can get anything from the Motorola Moto G and go all the way up to an iPhone. But at the lower end, several phones are skimping on two important elements. These are things you should be keenly aware of and never settle for anything lesser.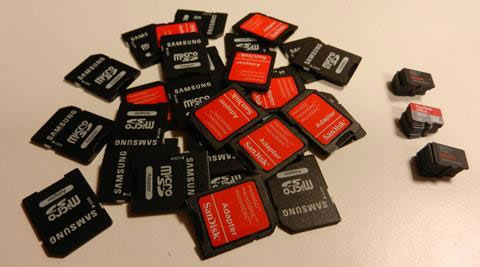 Scratch-Resistant Glass
The Moto G, thankfully, features Gorilla Glass on its display. Gorilla Glass is a type of scratch-resistant surface that protects your phone without needing a screen guard. We often deduct points from smartphones for not having such glass and there's good reason for that.
First, screen guards distort the viewing angles of the phone, especially in direct sunlight. Additionally, the touch response and feel on a plastic screen guard and that on glass surface is vastly different—glass is superior technology, by some distance.
The screen is the most important part of your smartphone. It's what you look at all the time, it's what you use to interact with your handset. To not get Gorilla Glass is a silly decision when there are enough phones that come with it, whether it's the Moto G or the Micromax Canvas 4. Also note that there are other scratch-resistant glass technologies apart from Gorilla Glass, like Dragontrail—used on some Nexus and Samsung devices.
Still, there are lots of phones which skip this crucial element. So before you buy a smartphone, check out specifications sheet at a reputable website like GSM Arena or the manufacturer's own official site and ensure "Gorilla Glass" or some other type of scratch-resistant surface is listed. If you are spending more than Rs 10,000, you deserve this experience.
8GB Or More Internal Memory
On the box, many Android phones will claim to have 4GB of internal memory and a microSD card to expand that. But what they don't say is that the microSD card is going to be used to store media like photos and music, not your apps.
In real-world usage, the 4GB actually translates to around 2.5GB, after the phone's ROM and other essentials are taken care of. With those 2.5GB, you will soon hit an error message that says "Insufficient internal memory" when you try to install an app, like we did with the Micromax