National carrier Air India is seeking offers from banks –both national and foreign – and financial institutions to raise $ 50 million  for financing the advance payment of three Boeing B 787-8 planes (Dreamliners) it plans to induct into its fleet in the coming months, said an airline tender document, which was uploaded on its website on Wednesday.
The flag carrier is seeking for the loan offer by April 16.
"AI (Air India) is pleased to invite your bank/ financial institution to submit a fully underwritten offer for Pre-Delivery Payment requirements (PDP) for three B787-8 aircraft (aircraft no.16 to 18)," said the tender document.
Read:
"As per the terms of the Agreement with Boeing AI is required to pay 10% of the gross cost of the aircraft as advance payment 12 months prior to delivery," it said.  
The airline further added that the repayment will be done between June and November 2014. The loan, meanwhile, would be repaid from delivery financing process.
Air India had in 2006 placed orders for 27 Dreamliners,  as part of a plan to buy 68 passenger jets worth about $8.1 billion, at the then list price for the aircraft. At present, the list price of one Boeing 787-8 is about $212  million. Fifteen Dreamliners have already been delivered to Air India while three more aircraft are currently scheduled to be delivered by the beginning of June 2014.  
Air India, which currently has a debt of over Rs 44,000 crore, has put its hopes on the fuel-efficient Dreamliners to turn around its fortune, an airline official had earlier told FE.
All 227 passengers of Malaysia Airlines MH370 cleared: Malaysian police chief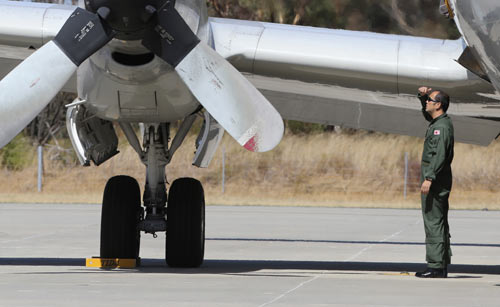 A pilot on a Japan Maritime Self-Defense Force P-3 Orion carries out pre-flight check at RAAF Base Peace in Perth, near Australia. Ten planes and nine ships resume the search for missing Malaysia Airlines Flight MH370 in the southern Indian Ocean.(AP)