I don't usually do run off the mill 'first impression' reviews. But this time is different. I am not calling it run off the mill, but I certainly had just one day to file this review and it can't be anything more than first impressions. But the Asus ZenFone is good enough and important enough to post a hasty review 10 days before its launch. For one, this phone comes with a fresh new user interface, then it is powered by Intel Atom processors and then it could have a price point that can change the market for ever.
The ZenFone series had a launch price of $99, for its 4-inch phone. The 5-incher was priced at $149 and a 6-incher at $199. We know that converting those prices into Rupees might be futile, but the message is clear — these are going to be affordable devices.
A full reviewing of the phone can be done only after using it for a few days. This review is based on impressions from the first 24 hours.
What is best?
That has to be the new Zen UI. I think it is the most refreshing take on Android since the HTC Sense. It is slick, it is stylish and over all it is functional. You can do all the important things like make a call, open camera and messaging from the lock screen itself. In fact, the lock screen even shows what is next on your schedule. Asus has redesigned even the tiles for the ZenFone.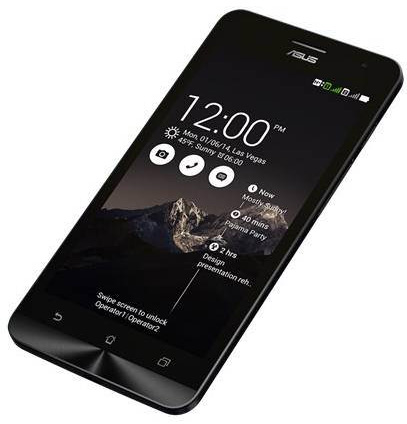 The tiles are good, but it takes a while for you to find even the most used ones like the camera app. That is just because you brain has been programmed to look for something else.

DESIGN: The design has the Asus trademark with brushed metal and sharp edges. You will like the feel of this phone with the matte finish rear flap and metallic buttons.

CAMERA: Another great aspect of the phone is its new PixelMaster camera. As our video shows it is in the top draw when it comes to low-light photography. Not many flagships phones can claim this kind of picture quality. But it also means, you dont get a lot of subtle night shows. Everything is so perfectly bright. The camera also gives you a lot of options in modes and adjustments. The