Bharti SoftBank (BSB) has invested an additional USD 14 million (Rs 84 crore) in its mobile instant messaging application 'hike', which crossed 15 million users in February.
Hike, a free cross-platform messaging application was launched in December 2012 and is run by Kavin Bharti Mittal, son of Bharti Group Chairman Sunil Mittal.
A joint-venture between Bharti Enterprises and SoftBank Corporation, BSB in April last year had invested USD 7 million in hike.
Check stock: Bharti Airtel
"Our goal with the new round of funding is to double down on growth, further expand our team; hiring the best talent so we can topple the year we just had," Kavin Mittal said in a statement.
He said the application is growing faster and had crossed 15 million users in February this year.
"There are still less than 100 million active mobile internet users in India, out of a population of 1.2 billion people. India remains a very large, untapped and extremely diverse market and that's what we're building for," Kavin said.
Also read:Mystery of Malaysia Airline Flight MH370 may never be solved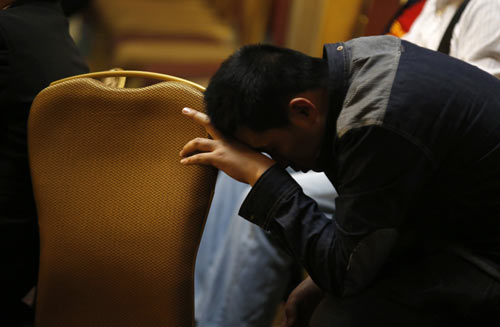 A relative of a passenger aboard Malaysia Airlines Flight MH370 reacts after attending a video conference with the Malaysian government and Malaysia Airlines officials from Kuala Lumpur, at the Lido Hotel in Beijing. (Reuters)