Another day in the Bigg Boss house and the housemates look cheerful after a long time as they dance to the wakeup song 'Havan Karenge.'
In Pics: Face reader predicts the 5 finalists of 'Bigg Boss 7'
In the morning, Andy picks on Elli and comments on her dressing. Further, he gets upset with his friend Sangram for not helping him with his stretching. He tells Sangram that he is very upset and does not need his help anymore.
When Gauahar Khan and Kushal Tandon are sitting and chatting in the kitchen area, she asks him why he has been acting indifferent and not talking to her. Kushal tells her that he is perfectly fine and she need not worry. Gauahar tries to cheer up Kushal by mimicing him.
Tanishaa and Armaan are seen discussing Salman Khan's message in the garden area. Tanishaa says they are just being each other's confidants and there is nothing wrong in that.
In the afternoon, Andy is in a happy mode and decides to teach Sangram and Asif a new song. Asif starts singing with his eyes closed while Andy and Gauahar start giggling.
In the afternoon, Bigg Boss calls Apoorva in the confession room and asks him to give the name of three contestants who did not cooperate with him during his tenure as a captain of the house.
Later, Bigg Boss makes an announcement that he had asked Apoorva to give out three names that have not been acting cordial during this week and he has mentioned Kushal, Elli and Armaan.
Further, Bigg Boss adds that the housemates will now have to choose a captain between these three to make them realise how difficult it is to manage and take on the responsibility of the captain of the house.
Bigg Boss calls for a ballot voting and asks everybody to vote. After receiving maximum votes, Kushal is elected to be the next captain.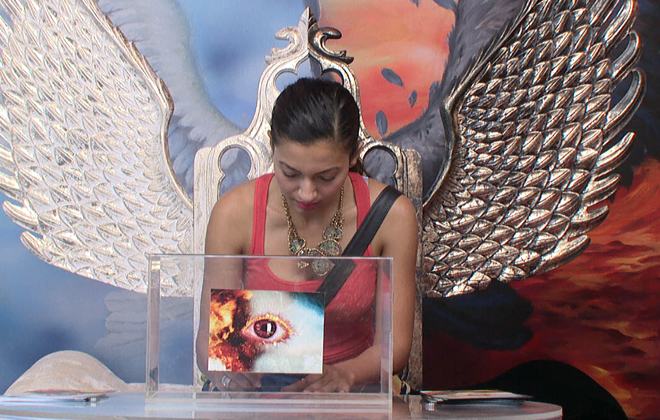 In the evening, Bigg Boss introduces the weekly task where the contestants are asked to do a Havan in the garden area all through the night till the morning wakeup call. He adds that at all times, two housemates will need to be present near the Havan Kund and perform the task. Later, popular face reader Janardhan Baba makes an entry in the