Television actor Kushal Tandon created a stir in the 'Bigg Boss' house after he attempted to escape the boundary of the house following an ugly spat with Bollywood actress and housemate Tanishaa.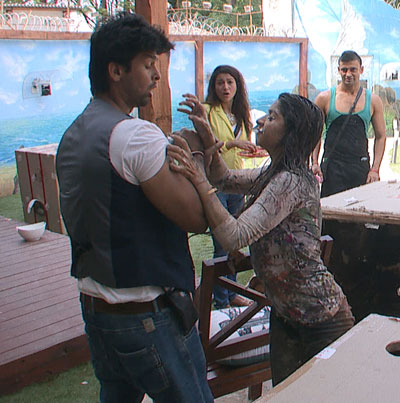 Kushal Tandon jumped over the wall of the house during Wednesday's episode despite being warned by the Bigg Boss and housemates including his rumoured girlfriend Gauahar Khan.
After Kushal's act, Bigg Boss calls everybody into the living area and expresses disappointment over the TV actor's rash decision. Bigg Boss further announces that Tanishaa has also been found guilty for her actions during the task.
Later in the night, Bigg Boss surprises everyone by making a mid-week eviction in the next few minutes. Bigg Boss then breaks his silence and breaks the news that nude yoga instructor Vivek Mishra will have to exit the house in the next five minutes.
Later, 'Bigg Boss' makes an announcement for the nomination process to take place again. Further, Gauahar Khan upset with Kushal's act leaves the living area crying. Kushal tries to pacify her but she refrains from talking to him.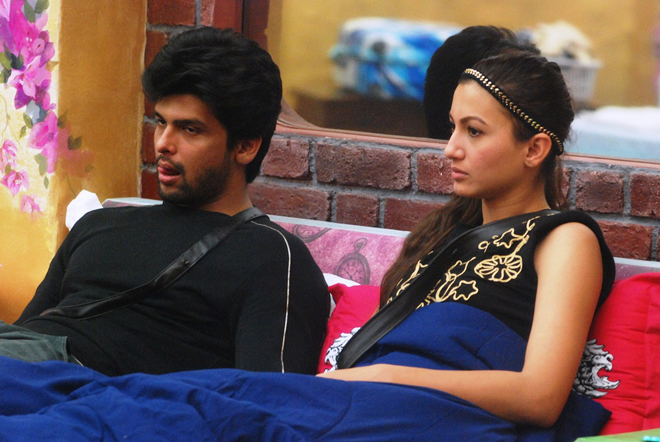 Bigg Boss then summons both Tanishaa and Kushal inside the confession room and warns them to maintain decorum in the house and not repeat their actions again.
Andy advises Sangram that his aggression while performing the task was quite evident and, he will get into everybody's bad books if he continues to do the same.
Gauahar, Kamya and Andy decide not to have any further discussion about Tanishaa's behaviour and maintain a distance.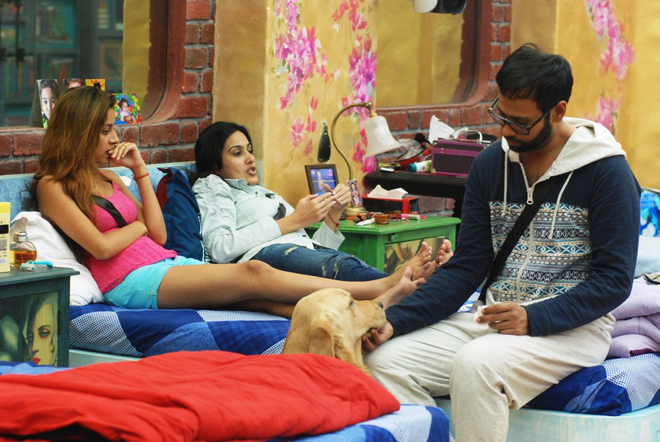 In the afternoon, Armaan and Pratyusha have a tiff over household chores. Tanishaa overhears Kamya and Pratyusha discussing about it and she relays the same to Armaan who then chooses to ignore their comments.Bigg Boss decides to bring in a twist for choosing the luxury budget this week.
Awarded with 1500 points, Pratyusha and Sangram are asked to go into the dark room and get the required things. They are also given only one torch which can only be used by Sangram.
They make good time with and also end up saving 400 points to everyone's satisfaction.Later in the evening, Bigg Boss makes an announcement for the weekly task where every contestant is asked to spend 5 mins with Heaven and speak their heart out about