of the country."
Also read: In BJP manifesto, Narendra Modi is the message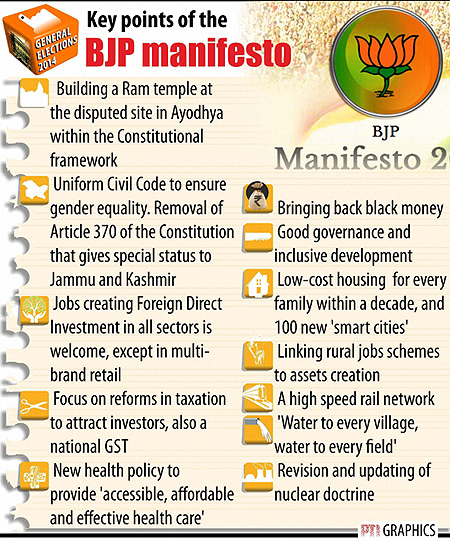 Welcoming BJP's manifesto, industry body CII said in a statement that policies mentioned in the manifesto are investor-friendly, focusing on reviving the economy and improving governance.
The Chamber appreciates the emphasis on employment creation and moderation of food inflation.
Revival of manufacturing along with other sectors has been dealt with in detail in the manifesto and many of the suggestions are in line with CII's own recommendations, the statement said.
Building a conducive business environment will be extremely important for reviving the confidence of investors, it added.