Global equity markets fell on Monday, rattled by the ongoing Ukraine crisis and weak data from China, while gold fell on concerns about higher U.S. interest rates and a stronger US dollar.
U.S. stocks slumped, hit by a selloff in biotechnology and technology shares that put the Nasdaq on course for its biggest daily percentage decline since early February.
The dollar firmed and the euro slipped after signs of slowing growth in Germany, the euro zone's largest economy.
The Dow Jones industrial average fell 47.45 points, or 0.29 percent, at 16,255.32. The Standard & Poor's 500 Index was down 11.77 points, or 0.63 percent, at 1,854.75. The Nasdaq Composite Index was down 64.45 points, or 1.51 percent, at 4,212.34.
Also read: Sunny Leone's Ragini MMS2 - Short review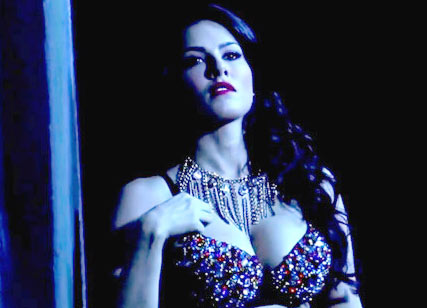 The Nasdaq biotechnology index, which jumped 66 percent last year, fell 3.5 percent for its fourth straight daily decline, a period over which the group has lost 9 percent. Alexion Pharmaceuticals Inc dropped 6.1 percent to $150.12.
"Biotech stocks have gone parabolic over the past few months, so this is a necessary correction to that," said Mark D'Cruz, senior investment analyst at Key Private Bank in Cleveland, Ohio. "A lot of that interest came from outside traditional biotech investors, who are now being scared off ... Biotechs really have to prove themselves this year, prove that their drugs can deliver."
Tension between Ukraine and Russia continued to simmer after Ukraine announced the evacuation of its troops from Crimea, essentially yielding the region to Russian forces. Diplomats have raised concerns about a NATO-reported buildup of Russian troops at Ukraine's border, and there are fears Russia also has designs on Moldova, another former Soviet republic.
Investors are concerned about the potential economic fallout, and shares of European companies with big exposure to Russia came under renewed pressure. U.S. President Barack Obama on Monday began talks with European allies on a response to the crisis as the potential for more sanctions looms.
"The issue remains contained for the time being, but Obama will try and garner support for more sanctions, which will ultimately shape our view of how things can end up looking," said Art Hogan, chief market strategist at Wunderlich Securities in New York. "This remains at the forefront of what we're paying attention to."
A decline in China's manufacturing growth in the first quarter added to worries about the global