When you watch a Dhoom film, you expect girls, (quests for) glory and guns. After all, you can't spell 'Dishoom' without 'Dhoom'. Dhoom 3 delivered all of these in spades, but omitted an essential ingredient - entertainment value.
In this, the first in our series of funny reviews, our reporter interviewed different sections of a typical Dhoom 3 audience to figure out what they thought. Here's what they had to say: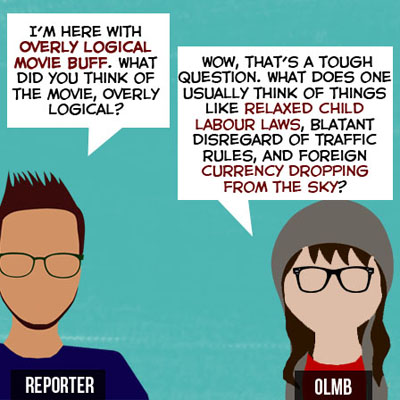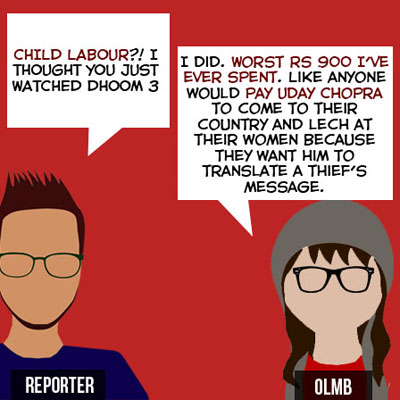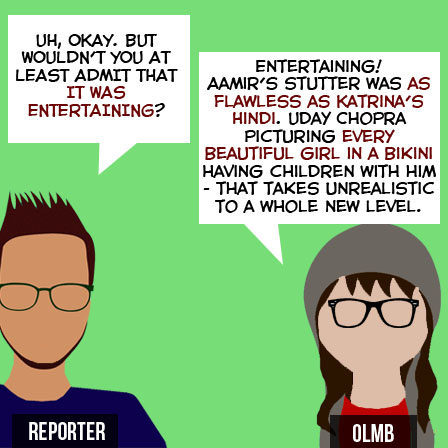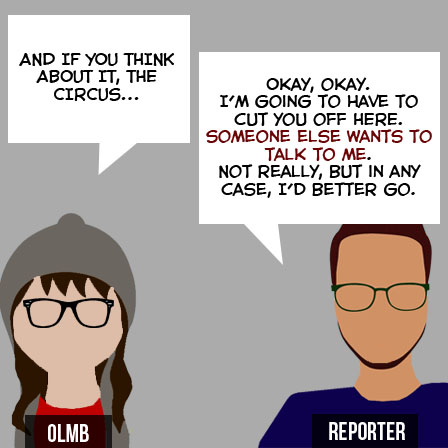 Shaken by this experience, our reviewer next went in search of a celebrity to calm him down.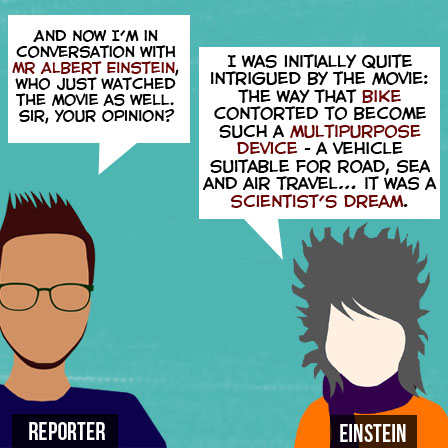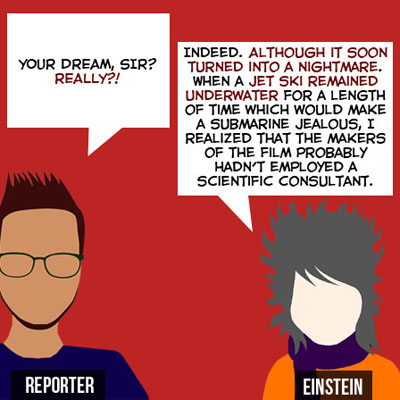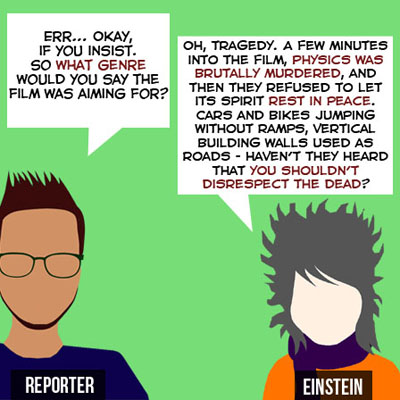 As Albert stormed away, our reviewer desperately needed some positivity. Luckily, he found it: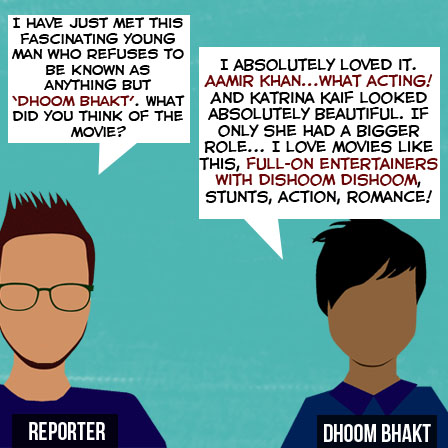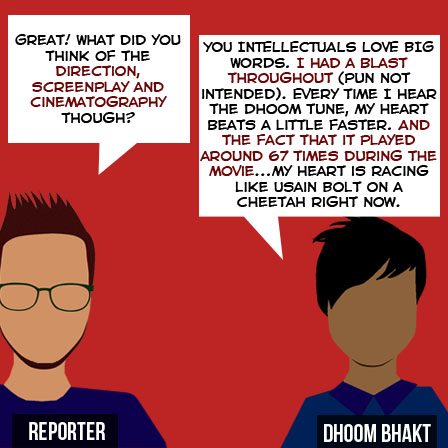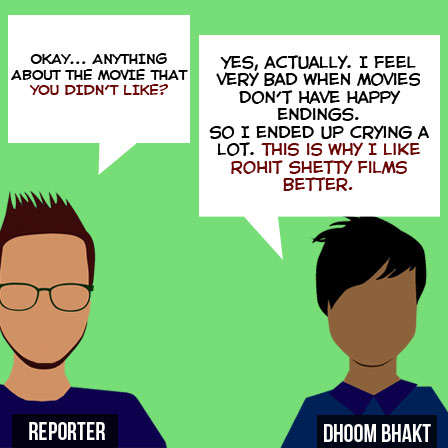 Muttering under his breath that the Dhoom Bhakt should replace the first part of his name with 'Kam', our reviewer went in search of his last guest: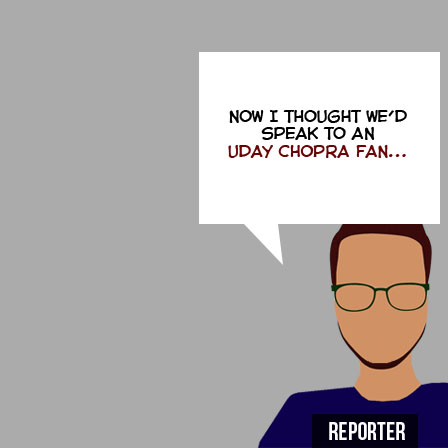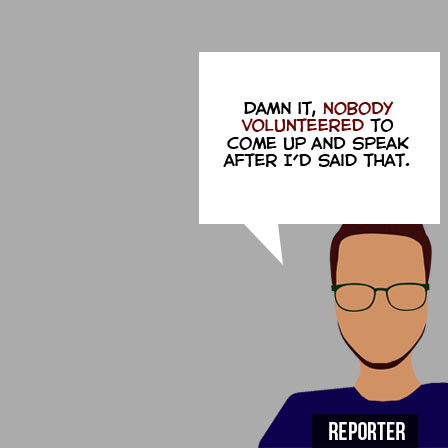 Ah well, we hope you enjoyed the movie despite its idiosyncrasies. Look on the bright side - the next assault on your mind and senses (AKA Dhoom 4) won't be around for at least 2 years.
by Antara for Laugh Out Loud Ventures