is also seeing a decent success with its EcoSport and Figo performing well in the market. But these are not enough. While for any everyday company might find sales of a couple of cars from its garage satisfying, Automobile giants like GM and Ford, who have been pioneers in the industry over the decades, could not stand being seconds let alone honorary players in the market. Keeping this in mind, both the companies are relatively taking aggressive steps to correct the wrongs done so far.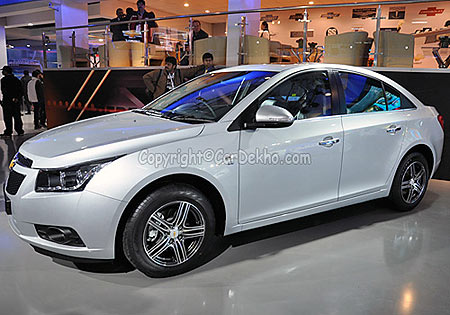 To understand the Indian consumers better, GM for instance, got its next vehicle Chevrolet Adra designed in its Bangalore plant. This was unveiled in the recent Auto Expo as a compact SUV. While the company is known for its traditional sedans or recent trendy hatchbacks foraying into what seems to be the latest breeze in the automobile market is indeed commendable. In this regard though, Ford is a step ahead with its Ford EcoSport filling in streets ever so quickly. The company also unveiled a prototype of the Figo Compact Car.
GM recently announced that they plan to launch 20 new vehicles or variants in the Indian market within the coming six years. Currently claiming about 3% of the automobile industry in the country, these two giants are apparently ready to devote their energies into unleashing the capabilities of the Indian market. Till now the companies had their plate full with their debt crisis and were busy with international operations as a whole. But it's a good sign to see them finally accepting the unique aura of a diverse nation like India. Though there is place for all companies to feed themselves happily, the prize is not easy to come. It takes some work, in fact a lot of work. And Ford and GM do not seem like the companies which would take that work for granted anymore. We wish them success and hope in this attempt they give the Indian roads more innovative vehicles thereby improving the standards of the automobile industry on a whole.