The Supreme Court on Monday appointed former Australian Supreme Court judge James Spigelman as a presiding arbitrator in a dispute between Mukesh Ambani-owned Reliance Industries (RIL) Ltd and the oil ministry over reimbursement of full cost of developing its KG-D6 gas field.
A bench headed by Justice SS Nijjar appointed foreign arbitrator James Spegelman, the former chief justice of New South Wales Supreme Court, to avoid any confusion.
Reliance Industries wanted the third presiding arbitrator be appointed from "a country other than India, UK or Canada", as its other contract partners - Cayman Islands-based Niko (NECO) Ltd and BP Exploration (Alpha) Ltd - are foreign companies.
Reliance Industries and Niko (NECO) had requested the apex court to appoint the umpire arbitrator as the two arbitrators – former chief justices S.P. Barucha, (nominated by RIL in November 2011) and V.N. Khare (nominated by the oil ministry in June 2012) have failed to agree on a third and presiding arbitrator.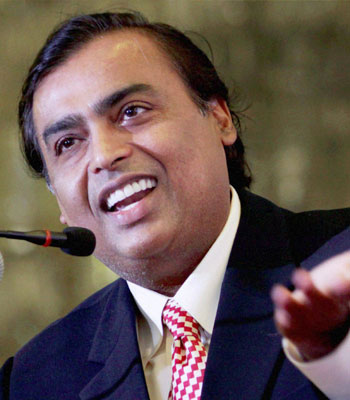 Senior counsel Harish Salve, appearing for Reliance Industries, had contended that considering that its consortium partners "are foreign companies, who are directly affected by any determination in the present case, it would be appropriate if a third arbitrator is appointed from a Country other than India, UK or Canada. It is submitted that there is no paucity of names of eminent arbitrators from other jurisdictions from countries such as U.S.A, Singapore and Australia, which names are available from the various reputed international arbitration institutions... One way of doing this is to follow the list procedure as set out in the UNCITRAL Rules."

While Reliance Industries holds a 60% interest in KG-D6, the UK's BP holds 30% and Niko – which was party to the PSC – holds the remaining 10%.

However, the Centre had opposed RIL's plea for appointing a presiding arbitrator from a foreign country, saying that the matter between two of them is within the exclusive domain of the arbitral tribunal in India.

It had sought appointment of a former Supreme Court judge as the umpire arbitrator to resolve disputes relating to cost recovery of developing its KG-D6 gas field.

The Ministry of Petroleum and Natural Gas had said that "since the substantive law applicable to the contract is Indian law and the disputes pertains to a matter arising in India under an agreement which is required to be performed in India and not