There is no way any operating system is going to overtake Android in the near future. But till now Google's operating system has been grappling with the ignominy that it does not work all that well in cheap or low specification devices. However, that is changing with good hardware now being available at very competitive prices. Recently, we reviewed smartphones like the Micromax Canvas Knight and Lava Iris Pro 30 which have sub-Rs 20,000 price tags, but offer a good user experience. In this range is the Gionee Elife E7, which costs all of Rs 26,999 for what can be compared to specifications of high-end flagships. But how does this translate in performance? Read on.
Design: Gionee, since its launch in India a year back, has been getting rave reviews for its great build quality and design. The Elife E7 is no different, except for the fact that I would have loved a matte finish for the rear. That would have been much more classy that the glossy finish in black. The gloss works well in other colours. The camera has a wide-eyed lens and results in a small bump like in all slim phones. However, the large lens might need to be protected. The phone has just power and volume buttons in unibody design, so you have no space for a SD card. But all this makes the phone very light too.
The full HD screen is very good when you are indoors. It reflects a lot of light though and can be a bit difficult to use in bright sunlight; when you will have to increase the brightness of the screen.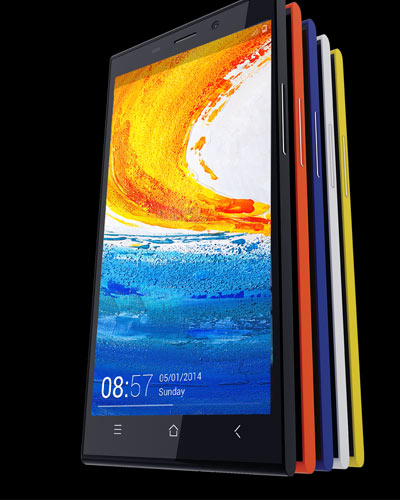 Performance: The processor is among the fastest available in smartphones these days, even without being an octa-core model. So multitasking is a breeze, so is gaming. There was no instance where I had to wait even a millisecond for something to open or load. In fact, I used one of the many user interface tweaks on the phone to get a 3D cylindrical transition on the home screen and was very impressed with how fluid the entire experience was. The phone also did not heat up like some of the recent models we have used.
Memory: This is where the phone could be a bit of a problem for some users. The 16 GB review unit had just 10 GB left for