Hit hard by the poor sales in the current fiscal, coupled with the uncertainty over the demand pick up in the near future, Nissan India on Thursday said that the company will revise its stated target of achieving 10% market share by 2016.
The company admits that it is difficult to achieve the said target of 10% in the expected 5 million TIV (total industry volume) in the 2016 fiscal due to the ongoing slowdown in the Indian passenger car market, said Kenichiro Yomura, president, Nissan India operations and managing director and CEO of Nissan Motor India.
* Comparison: Datsun GO vs Maruti Alto K10
In response to a query, Yomura, who was in Chennai to announce the launch of the Datsun Go, said: "We are revising our mid-term target of 10% market share in India by 2016 fiscal. Given the current market conditions, the company feels that it is difficult to achieve the said target, however, the company is confident of achieving the same in a year or two after 2016."
Even the industry cannot achieve the 5 million units target by 2016 fiscal given the current market conditions, he pointed out. "While we continue to be bullish on the export front with lakh plus vehicles per annum to over 100 countries," he pointed out.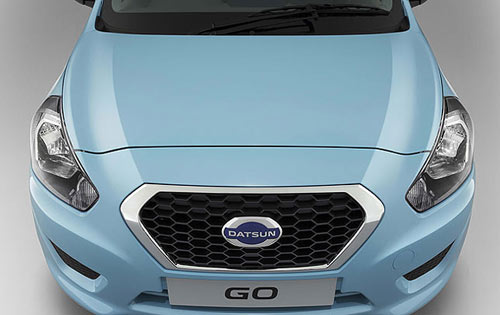 With an aim capture the A-segment market, Nissan Motor on Wednesday launched Datsun GO small car in India, priced between Rs 3.12 lakh and Rs 3.70 lakh (ex-showroom Delhi).
The entry-level car under the Datsun brand is aimed at the first-time car buyers. The Japanese carmaker is reviving the Datsun brand after almost three decades.
Also check:
* Check car prices: All Models