It can be announced now that 2013 was a mixed year for Indian auto-industry and the buyers at large; reason being, as on one hand, auto freaks around the nation witnessed some exemplary products being wheeled out by leading auto-makers, like the Honda Amaze and Ford EcoSport, yet on the other hand it was not the best of years, financially, for them - sales tanked.
As aforementioned, there were a few 'revolutionary' products which took the entire nation by storm, but then there were also some vehicles that turned out disasters, irrespective of the enormous input costs put in by the company. These were also decent vehicles, no gainsaying that, but their higher prices, owing to country's deteriorating economy, depreciation of rupee, rising input costs etc, contributed to their downfall.
* Buying a new car? Check price
So, here we embark upon the journey to figure out the hits and misses of 2013.
Honda Amaze: 2013 is incomplete without Amaze! Yes, indeed, Amaze proved out to be such a revolutionary product from Honda that turned the Indian auto sector upside down. It not only blessed the mid-sized sedan segment but also went on to become the flavour of all popular segments among masses.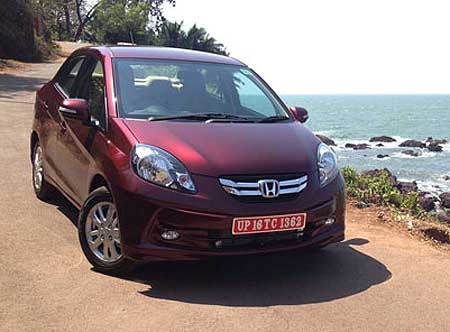 Honda, for the first time ever, tried its hand in diesel guise and despite being an amateur as far as diesel engines are concerned, it struck gold as Amaze recorded as many as 3 - 4 months of advance booking. The highly acclaimed 1.5-litre i-DTEC engine did wonders for it and it became the country's most fuel efficient vehicle. Styling and appearance were top-notch as Honda is renowned for its exquisite craftsmanship across the globe. Honda's strategy to price the Amaze just below its toughest competitor, Swift DZire, turned to be perfect as it ate up numerous Swift DZire customers, hence conquering the initial phase of this intense battle quite comfortably.
Ford EcoSport: Ever since, Ford made its intentions clear regarding its entry in the compact SUV segment and competing directly against Renault Duster, it left numerous people wondering about what 'Magical Paradise' car it is going to bring to take down Duster, the reigning and undisputed 'emperor' of this segment.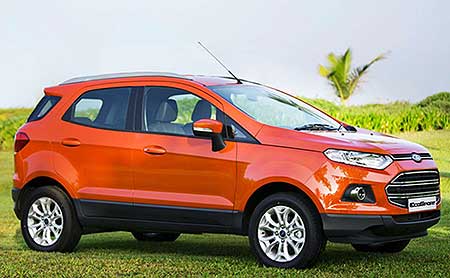 When Ford finally presented EcoSport SUV, people were wonder-struck by its flamboyant exterior appearance. Offered in both petrol and