After the tragic case of the Malaysia Airlines MH370 jetliner, a plane from a new Malaysian airline has been forced to turn back on a domestic flight because one of its engines caught fire.
Malindo Air says in a statement that the plane landed safely and no one was hurt in Wednesday's incident.
The scare comes as Malaysia searches for the wreckage of Malaysia Airlines MH370 missing plane that vanished on March 8 with 239 on board.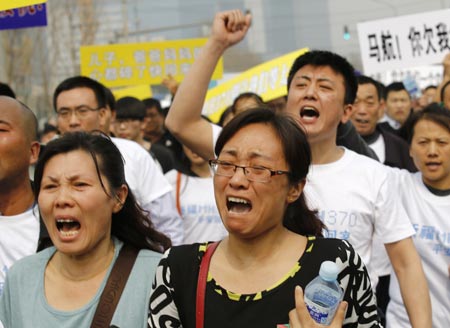 Kin of passengers aboard Malaysia Airlines MH370 plane protesting against Malaysian authorities.
Malindo, which was set up one year ago, says the plane was on its way from Subang Airport near Kuala Lumpur to Terengganu on Malaysia's east coast when the aircraft's fire detection system was activated.
The airline says the pilot landed ''without any further incident and no one was hurt.'' It says the cause of the fire was not known yet.
Also read: Details of last contact of Malaysia Airlines Flight 370 released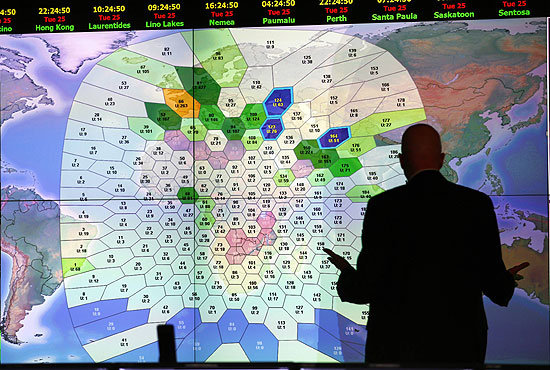 Britain's Inmarsat used a wave phenomenon discovered in the nineteenth century to analyse the seven pings its satellite picked up from Malaysia Airlines Flight MH370 to determine its final destination. (Reuters).