Most home buyers feel their investment is safe when developers tell them that all the necessary approvals from government authorities are in place, and that the project has also been approved by banks and housing finance companies. If banks have approved the project for a loan, then it would be fair to assume that the developer would have complied with all rules and regulations, for lenders carry out their share of due diligence.
That was until April 11, when the Allahabad High Court ordered the demolition of two 40-storey towers under construction at the Emerald Court project in Nodia being developed by real estate major Supertech.
The court order has thrown up a fresh set of challenges to home buyers. What is the extent of due diligence buyers need to do on their own? This verdict has brought forth a new set of checks that a buyer should carry out, be aware of the rights provided under the law and critical questions that they need to ask developers on a continuous basis.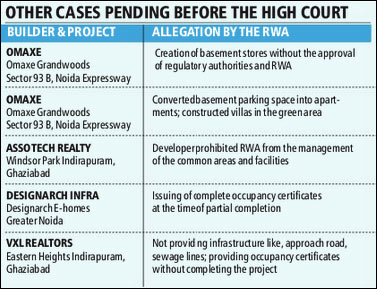 The Supertech case
The Allahabad High Court ordered demolition of Towers 16 and 17 on Plot 4 of Sector 93A in Noida "within a period of four months" for breach of the Noida Building Regulations and Directions, 2010 and the Uttar Pradesh Apartment Act, 2010.
Under the Apartment Act, a developer had to take prior consent of buyers or residents regarding amendments or revision of the sanctioned plan. In this case, the court observed that Supertech failed to obtain this consent and slammed the Noida Authority for not ensuring compliance.
"The maps, specifications as required under Rule 4 of the Apartment Rules, 2011 was never disclosed to the petitioner society and admittedly major alterations were made by linking petitioners' building block with T-16 and T-17 (Apex & Ceyane), by space frame making the petitioners block unsafe. No objection/consent, as required under proviso to sub-section 4 read with Section 12 and Rule 3 and 4 of the Apartment Rules, 2011 was taken by the respondent company or Noida Authority from the petitioners," the court order said.
The court further ruled that the developer did not maintain the mandatory distance of 16 metres between the two buildings that is required for buildings taller than 55 meters, and said that it also failed to maintain a clear space of 7.5 meters in the parking space for