The upper crest of smartphones seems to be hotting up. Weeks after Samsung launched the Galaxy S5 in India, HTC Corporation has brought in its new HTC One M8 at a price lower than the former. To its advantage, the HTC One M8 at the moment seems like a far more innovative phone than the latest Samsung flagship.
In a couple of weeks, the HTC One M8 will start selling for Rs 49,900. Compare that to the Rs 51,500 price tag of the Samsung Galaxy S5 and Rs 47,000 you would have to pay for the Apple iPhone 5s which is already starting to seem like an old phone. The HTC One M8 has some new features that none of the others can rival, like the dual camera and the DotView flip cover.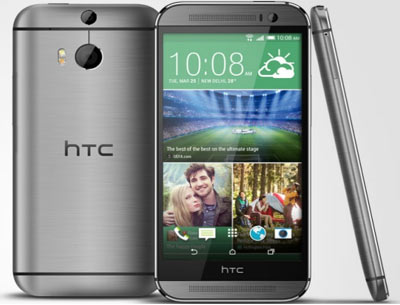 The company also launched two other phones, the mid-level HTC Desire 816 and the entry-level HTC Desire 210, both priced competitively for their price segments. The Desire 816, which has a 5.5-inch screen, has been priced at Rs 23,990, while the Desire 210 has been priced at Rs 8,700.

Speaking to IndianExpress.com, HTC South Asia president Jack Yang said India was one of the key markets for the company and the pricing strategy has been arrived at in consultation with the all stakeholders.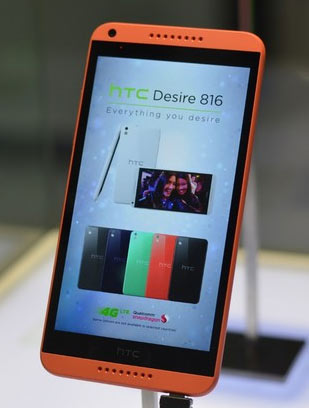 "We view India as one of our key strategic market and want it to take it to the next level here. So the pricing in India will be different from the rest of the world. There will be some commonalities too, but we will try and leverage the local conditions," said Yang.

He said HTC did not believe in dropping a global pricing in a price sensitive market like India.

HTC Corporation also wants to become relevant across price points and not be seen as a top-end player. To this effect HTC on Monday did the global unveiling of its new Desire 210 entry-level Android phone from New Delhi. With the phone's price, HTC thinks a lot of buyerrs who would otherwise have picked up an Indian brand would be swayed to look at its new offering.

The Desire 816 will also try and cash in on this. "This was one of the most discussed phones at the Mobile World Congress, but we have