Do you know that the HTC One M8 is one of the most hotly anticipated premium handsets of 2014? In fact, much before it was launched, the One M8 became one of the most leaked phones on the internet. What is so special about this device? Let's find out.
As far as looks are concerned, the One M8's all-metal construction with a brushed metal design really stands out and makes the phone appear different from most plastic bodies found in the market. Sporting rounded edges, the phone stays comfortable in your hands even if you hold it for hours. What further helps is the curved back, which ensures the phone fits your hand with natural ease.
Stacked internal components allow a mere 9.35 mm thin construction. The display screen, flanked by two speaker grills on each side, looks smart and on top of the screen is the front 5-MP camera.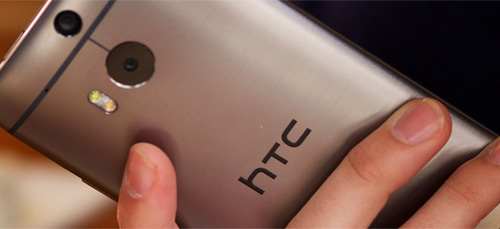 The left edge of the phone has the SIM card slot (which can only be opened with a pin provided) and the right edge houses the volume rocker key and the micro SD card slot. The top edge gets a unique plastic strip—like you get in remote controls. In fact, it is a remote control! The strip hides an infrared emitter that can be used to control your TV, DVD and other electronic items after applying some settings.

The strip also houses the power button. On the rear you get two camera lenses. The bottom edge gets the micro-USB/charging port and the 3.5-mm headset jack. In fact, the form factor of the One M8 is such that even though it is large in size (5-inch screen), the phone is relatively comfortable for one-handed usage.
The 5-inch, full HD display is quite bright and the screen is clearly visible even under the sun. Further, viewing angles are great and colours produced by the screen are vivid. The display is, without doubt, one of the brightest you will get to see in the market today. The phone gets some useful features such as the Car Mode (shows larger versions of music controls, maps and dialler) and Kid Mode (restricts what a child can do when you give him or her your phone).
The One M8 is powered