Of late Indian manufacturers have been trying to give high end specs at medium range prices. This is good for people who want the full Android experience. The Karbonn Titanum X is one such device.
Quick Tech Specs: 5 Inch Full HD IPS display | 1.5GHz quad-core Mediatek MT6589 processor | 1GB RAM | 16GB storage | 13MP rear camera, 5MP front camera | Wi-Fi 802.11 b/g/n | Bluetooth 3.0 | 2300mAh battery | Android 4.2 Jelly Bean
Design: Despite its very plasticky rear panel, the Titanium X has a decent built quality. A metallic body would have gone better with the overall image and name of the phone. At 143 grams, the device does not feel heavy though it looks a bit bloated. The volume rocker is on the left and the power buttons of the right and this takes some time to get used to. The micro-SIM slot is on top under a flimsy flap and being a unibody design there is no SD card slot. Below the screen is a three-key backlit panel that lights up as you touch it.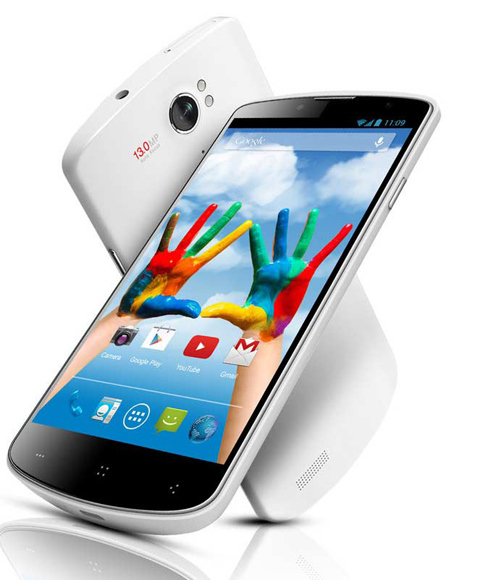 Screen: The best thing about this phone is undoubtedly its Full HD screen. This is among the cheapest phones that comes with one. You will realise the quality of the screen as soon as you switch on the device. The one glass technology adds to the value of this screen and prevents it from accumulating fingerprints. However, some of the preloaded games and apps failed to rise to the high standards set by the screen. If you are planning to use this for watching movies, the speaker might be a bit of a problem.

Performance: With 1.5GHz quad-core processor, the phone can easily multi-task and be sprightly when you are using it for gaming. The device came up with decent benchmark results that put is somewhere between the Google Nexus 4 and the Samsung Galaxy S3. The phone can manage graphic heavy games like the Robocop with ease and does not heat up like some of its contemporaries. The browsing is also fast, even with multiple tabs open.

Memory: While most so called top-end phones come with just 4GB of inbuilt memory, half of which is taken by the OS and app, the Titanium X gives about 10GB of free space. Though the company claims 16GB internal memory, we could find only