Kim Kardashian and Kanye West reportedly turned down YouTube co-founder Chad Hurley's offer to settle their lawsuit against him for leaking footage of their engagement with a charity donation.
Kim Kardeshian and her rapper fiance are suing Chad Hurley for putting unauthorised footage of the 'Bound 2' star's lavish proposal online.
Hurley's offer to settle the case out of court was rejected as the couple want the money to go directly to them, reported Radar online.
"Chad wanted to make a donation to a charity just to make it go away. But Kim and Kanye didn't want the money to go to a charity, they want it to go directly to them," a source said.
Also read: Sunny Leone\'s Ragini MMS2 - Short review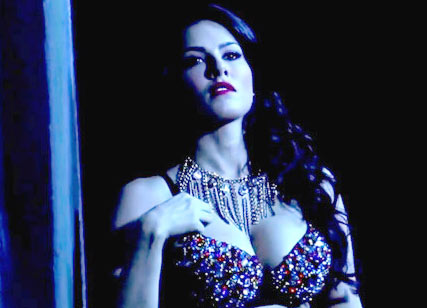 Earlier this month, the couple filed a motion to quash Hurley's attempt to have the case dismissed on constitutional grounds - claiming it violated his rights to free speech - stating they 'generally object to the entirety' of the tech entrepreneur's argument.
Though the judge ruled in their favour, insiders say the MixBit founder still doesn't believe he has done anything wrong.
Chad really doesn't think he did anything wrong," the source added.
Hurley, who posted a blurry 150-second video of the extravagant proposal at San Francisco's AT&T Park stadium on MixBit, had also argued he did not know that he wasn't allowed to film or distribute the footage, but the judge noted that the word 'Confidentiality' could be seen clearly on a document he signed when entering the stadium.
The couple are seeking unspecified damages against Hurley and his company Avos Systems Inc.
Also read: Sunny Leone's 'Ragini MMS 2' to open with Hanuman Chalisa