Music channel MTV has launched headphones and speakers in partnership with technology firm Soundlogic.
What's new: Twister, a "splash-proof and shock-proof" Bluetooth speaker (3W) for Rs 2,999. Apart from that, there isn't much to differentiate these products from what is available in the market. These headphones and speakers are available in a variety of colours, which may appeal to the youth.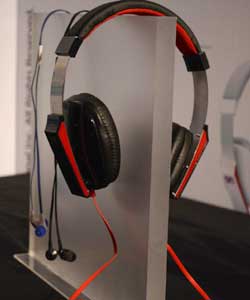 What else is there: Soundbox, a Bluetooth speaker (3Wx2) with a microphone for Rs 3,999. The range also comprises headphones and earphones. Boom, a flat cable pair of headphones that has a microphone and costs Rs 1,499. The earphone range comprises Wave (with microphone) for Rs 1,099 and Studs, a flat cable metal pair (no microphone) for Rs 899. These speakers will be available in Croma stores across the country.