I have always felt that Android phones have had a problem in finding differentiators. That is why many of them came packed with features, mostly software, that are at the best gimmicks. But it is hard to sell a phone on a gimmick, however good the gimmick might be. That is why of late some manufacturers have been looking at design to be the big differentiator. The most different phone as far as design goes has to be the LG G Flex, with its curved screen that can flex itself if needed.
Design
Yes, with a curved screen you have a design that is bound to make some heads turn. But this is not just a gimmick of a design and seems very practical. The shape seems more conducive to making calls as it corresponds to the shape of the face. But you tend to poke your ear with the top of the phone.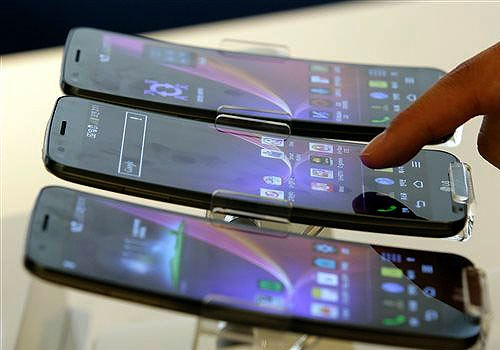 The curve is also a bit awkward when you are carrying the phone in your shirt or jeans pocket. And, no it does not fit better in your back pocket. But the form factor is really innovative. In fact, the phone can take a bit of pressure and straighten up. This could be helpful if you accidentally end up sitting on the phone. Now you know why it is called Flex.

Another unique feature in this phone is the placement of the power and volume buttons. They are placed on the rear panel, bang under the camera. This seems a more natural place for these buttons as it is here that your finger rests while making a call. However, you have to fight years of muscle memory to get your brain to start using these buttons as default. The phone is also supposed to have a self-healing back cover. But the review unit I got already had a couple of scratches and I did not want to hurt it further. Obviously, it is not healing all that fast.

Display
It is the display that is crucial with a phone that is curved. For it is the curved screen that you will feel and use the most. The G Flex has a curved plastic OLED screen, which is sadly only 720p HD. I was quite happy running a 4K YouTube video