The knock code has for long been used by prisoners to communicate with each other by producing a series of tap sounds. Alphabets, with the exception of K, are visualised in a 5×5 grid, and each letter is represented by two taps. The first tap signifies the row and the second tap tells the column in which the letter is in the grid. Prison authorities couldn't decipher the code due to the incessant chatter of prisoners using prison walls, bars etc to tap coded messages. When held in isolation this was perhaps the only way that a prisoner could talk to other inmates.
Decades later, Korean electronics giant LG has patented the Knock Code and introduced a striped down version of it in its new entrant to the L Series Collection, the L90. LG in its press release claimed it to be the "most secure pattern unlocking mechanism". And we put that to the test.
A user can preset a tap sequence on a 2×2 grid and use it to unlock the screensaver. One would presume, the more the number of taps, the more secure the phone is. For all practical purposes we set a 10-tap unlock sequence.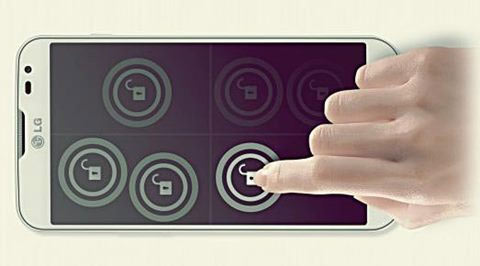 Barring a few minor hiccups — human error — the phone picks the sequence and unlocks without delay. You will get a maximum of three tries before it asks you a security question. The Knock Code wasn't the only thing that impressed us. The design and build was as impressive as the technology under its 4.7-inch hood. The ergonomics of the L90 are optimal. The charger slot is at the bottom of the phone, power button at left, the volume control is at right and the earphones jack is at top. Its textured rear gives you a good grip and the phone feels lighter than LG's bundled earphones.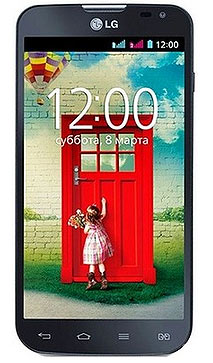 The screen is 4.7-inch in size and it comes with a HD resolution of 960 x 540. All popular video formats — AVI, MP4, etc — are compatible with the device. You don't need to install one of those popular VLC player from the Play Store for your daily fix of Person of Interest or Game of Thrones. The resolution may seem a bit lacking in pixels but the video output is more than what you