As India's mammoth Lok Sabha elections approaches, jackhammer drills are quietening down at construction sites and earthmovers and cranes remain parked.
Many of the country's real estate and construction companies - their finances already squeezed by a sharp economic slowdown - are diverting funds from housing and other projects to election campaign contributions. Many projects are stalled, at least temporarily.
Also read: Congress puts on a business face to win back India Inc
More than other businesses, Indian developers and contractors are particularly reliant on ties with the government to acquire land or win contracts. If they fund a winner's campaign, the payoffs can be huge.
Based on past elections, such companies could end up funding a disproportionate amount of the $5 billion that political parties are likely to spend this time to woo the country's 815 million voters.
Also read: Narendra Modi-led BJP's manifesto likely to focus on creating 250 million jobs, 100 new 'smart' cities
"A lot of money will flow from real estate into the elections, much of it unaccounted for," said Santhosh Kumar, Chief Executive Officer of operations at Jones Lang LaSalle India, which advises real estate clients, including developers.
Also see: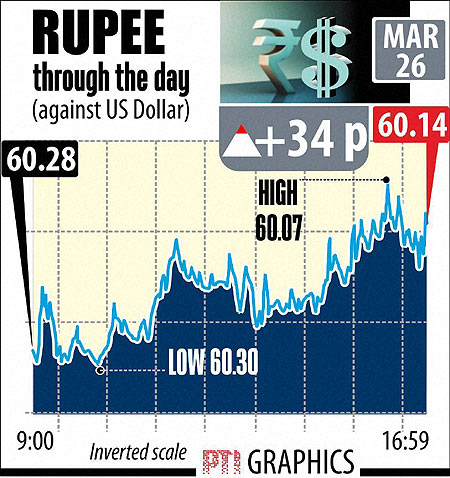 "They (developers) have to fund political candidates to facilitate future opportunities. Whoever comes into power, they have to maintain a relationship," he told Reuters.
The level of cement consumption - a barometer for wider construction activity - falls around 12 percent during elections, according to a 2011 study.
Poll funding in India is highly opaque but political parties are expected to spend around 300 billion rupees for the five-week election starting on April 7, anti-corruption groups have said. That is many times the legally permissible limit of $114,000 for each of the 543 constituencies, and most of the funds will come from the thriving black or underground economy.
Narendra Modi, the main opposition candidate for prime minister, has seized on anger at a spate of corruption scandals to galvanise support, although there is plenty of evidence to suggest that most major parties are involved in illicit campaign funding.
But declared donations also underline the importance played by specific industries.
Almost one-sixth of such donations to national parties between 2004-05 and 2011-12, a period covering two elections, came from real estate, oil and power firms, a report by the Association for Democratic Reforms showed.
For graphic on corporate donations to political parties: click link.reuters.com/pus87v
BOON FOR