It would be rather unfortunate to be stuck with regular cars. Sure the sedans are classy, the hatchbacks are convenient but that is not all that a driver needs. Sometimes raw power is what a vehicle is expected to deliver. Most of the times, an SUV fills in that void. The all terrain riding capability of the vehicle is without question the most appealing characteristic of the vehicle. If an adrenaline rush seeking individual wants to go on a Leh Ladakh trip, nothing beats a cruise motor cycle other than an SUV. And 2013-14 saw some interesting top sellers. Few were relatively new but mostly the fate was already known due to these cars never ceasing popularity.
To start off the list of best sellers, let us look at a name that was fondly recalled to be synonymous with SUVs in India, Mahindra Bolero. The vehicle offers luxury and performance in the perfect mix. And this seemed to hit all the right chords with the customers since its inception. In the financial year 2013-14 itself more than 1,05,000 units were sold. The Bolero Di Non AC is priced at 5,93,165 rupees which is quite competitive considering that being a norm price for any high end hatch. The Bolero is powered by a 2523 cc engine that churns out maximum output of 63bhp while the torque reaches the peaks of 195Nm.
* Buying a new car? Prices for all models at your service!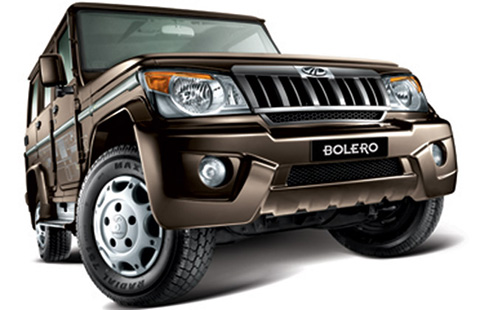 Another vehicle from the Mahindra fleet is the ever charming Mahindra Scorpio. Catering to the customers looking for a refined luxury, The Scorpio takes the comfort and luxury offered in Bolero to a whole new level. With the comfort reminiscent of luxury vehicles, the car offers amazing performance with 2.2 mHawk engine that churns out an impressive output of 120bhp while the torque reaches a peak of 290Nm. This combination paid off well with an impressive sale of 50,900 units considering the base price of 7,82,679 rupees. The vehicle also offers an engine option of 2.5 litre m2Di engine though it is not available in cities considering the BS IV emission standards.
Many new things happened in 2013 and one of the few that were game changing is Renault Duster. Be it the design or the performance, the vehicle is a