Equipment inside two nearly indestructible boxes aboard the missing Malaysia Airlines Flight MH 370 recorded critical information that would help investigators reconstruct what went wrong. The flight data recorder and cockpit voice recorder have beacons that are sending out ''pings'' which searchers could track back to the main wreckage.
Also read: Live updates on missing Malaysia Airlines plane
But the batteries will run out in about two weeks. Satellite images show debris floating in the southern Indian Ocean, but search crews still have not confirmed it is from the plane. If they can do that, searchers will calculate where the bulk of the plane may have come to rest on the sea floor - and then go to that area and start listening for the pings.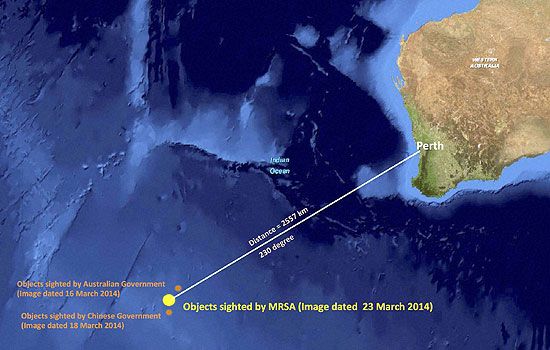 This graphic shows the approximate position of around 122 objects - believed to be parts of the missing Malaysia Airlines flight MH370 - in the southern Indian Ocean. (AP)
ORANGE, NOT BLACK
They're commonly called black boxes, but the flight data recorder and the cockpit voice recorder are actually orange - so they can be more easily seen. The data recorder logs performance and other metrics, including speed, altitude and direction. In all, it can keep 1,000 different measurements, giving investigators a rich cache of information. Those measurements cover the 25 hours prior to a crash. The voice recorder captures two hours of sound from several microphones in the cockpit. It runs on a continuous loop, so audio from the critical moments during which the plane diverted west from its Malaysia-China route - about seven hours before it is believed to have crashed - have been erased.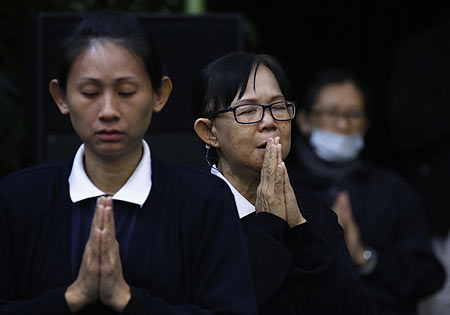 Volunteers from Taiwan pray for the passengers aboard Malaysia Airlines MH370 while family members of the passengers play a slideshow about the passengers in Beijing. (Reuters)
RACING TIME
Each recorder has its own beacon, bolted to the box's outside, which once activated by water emits a chirp every second. The chirp can't be heard by the naked ear - it requires special equipment to detect. A beacon's battery is designed to last 30 days. Once that month is up, the pings begin to fade in the same way that a flashlight with failing batteries begins to dim. According to Chuck Schofield of Dukane Seacom Inc., a company which has sold pingers