The FBI will soon complete its analysis of data from a flight simulator taken from the home of the pilot of a missing Malaysia Airlines MH370 plane, the US agency's director has said.
Malaysian officials had asked the Federal Bureau of Investigation to help recover files deleted from the simulator's hard drive by the pilot of Malaysia Airlines Flight MH370.
FBI chief James Comey told lawmakers yesterday that experts were working "literally round the clock" to finish their analysis, in the hopes that the data could provide clues as to what happened to Malaysia Airlines Flight MH370, which vanished March 8 with 239 passengers and crew on board.
Malaysia "took us up on our technical abilities, which involves the exploitation of certain computer forensic materials that they've given to us. That work is ongoing," Comey told a House subcommittee meeting to discuss the FBI's 2015 budget request.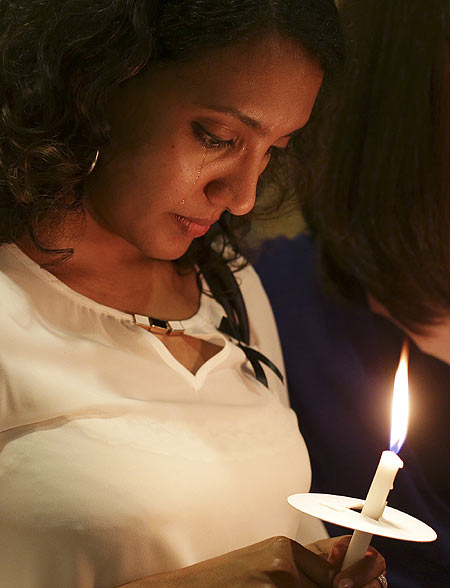 A woman breaks into tears as she joins a ceremony in memory of passengers on board the missing Malaysia Airlines Flight MH 370 in Kuala Lumpur, Malaysia. (AP)
Also read: Malaysia Airlines missing Flight MH370: Search teams fight fatigue, bad weather
"I don't want to say more about that in an open setting, but I expect it to be done fairly shortly, within a day or two."
Malaysian police removed the simulator from Malaysia Airlines MH370 Captain Zaharie Ahmad Shah's home nearly two weeks ago, after investigators said they believed the Boeing 777 had been deliberately diverted from its intended route by someone on board.
Malaysia on Monday announced that evidence showed Flight MH370 crashed in the southern Indian Ocean.
Comey did not indicate whether the results of the analysis would be made public.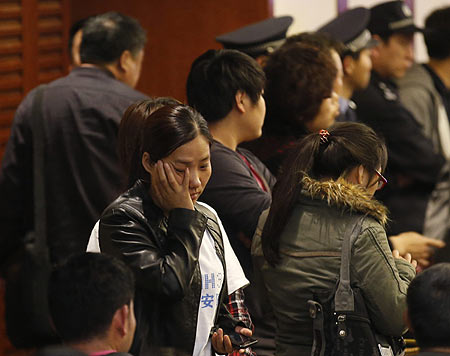 A relative of a passenger aboard Malaysia Airlines flight MH 370 reacts after hearing a briefing from Malaysian government officials at the Lido Hotel in Beijing. (Reuters)
Malaysia Airlines MH370 search throws up no proof plane flight crashed into Indian Ocean
Hints about the lost Malaysia Airlines Flight MH370 plane piled up Thursday, but there was precious little chance to track them down. Bad weather cut short the hunt for possible debris fields from the aircraft as satellite data revealed hundreds more objects that might be wreckage.
Not one piece of debris has been recovered from the plane that went down in the southern Indian Ocean on March 8. For relatives of