In the biggest-ever auto recall issued for a single model in the country, market leader Maruti Suzuki India is expected to soon issue a recall notice for around 1.5 lakh units of the new Swift Dzire compact sedan, sources told FE. Launched in February 2012, the new Swift Dzire (priced Rs 4.85-7.32 lakh) is the second-largest selling car in the country, and a 1.5-lakh-unit recall almost equals its annual production.
The affected vehicles, manufactured in 2013 and 2014, will see a replacement of the defective component, the fuel neck filler, which is connected to the fuel tank. The supplier for the said component is JBM, in which Maruti itself has a 29.28% stake.
Compare: Hyundai Xcent vs Maruti Suzuki Swift Dzire
"Out of the 1.5 lakh units affected under the recall, some are still in the dealerships. The supplier has already been informed of the defect and has started making the replacement parts," the industry source said. Incidentally, about 1,492 units of the Dzire, Swift, Ertiga and A-Star were recalled recently in November last year to rectify a possible problem with the steering column.
Maruti Suzuki refused to comment on an emailed questionnaire. However, a source close to the development said, "In the past, whenever the company has issued a recall, it has pro-actively informed the relevant customers".
The last major recall for Maruti Suzuki was in February 2010 when it recalled over 1 lakh units of the A-Star mini car, including export models, to replace a faulty fuel pump gasket.
* Buying used Car? Check out Prices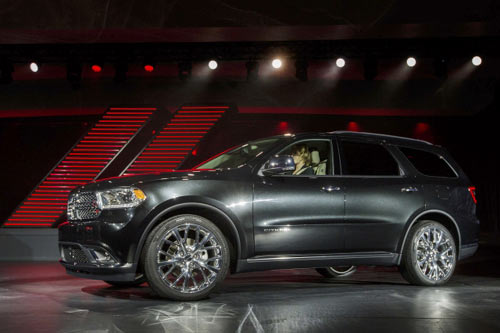 The Chrysler LLC Dodge Durango sport-utility vehicle (SUV) is unveiled at the New York International Auto Show in New York. Chrysler Group said it would recall nearly 870,000 vehicles to fix a defect in the brake systems following complaints about excessive brake-pedal firmness. The company said Jeep Grand Cherokee and Dodge Durango SUVs, model years 2011-2014, were under inspection(Reuters)
Though across two models, the largest-ever recall announcement in the country was made by Ford in September last year when it added 1.66 lakh units of the Figo and Classic models by extending an existing recall of 1.28 lakh units for the same cars in 2012 to fix issues in the rear suspension and power steering. Before that, in July last year, General Motors had recalled 1.14