American actress Mila Kunis has become the face of the iconic whiskey brand Jim Beam.
The 30-year-old actress was announced as the new global partner of Jim Beam last month and has starred in three newly released commercials of the brand, reported Us magazine.
"Anyone would want to share a Jim Beam with Mila. We love that about her, and could not be happier to have her join the Jim Beam family," the company's senior vice president, Kevin George, said in a statement.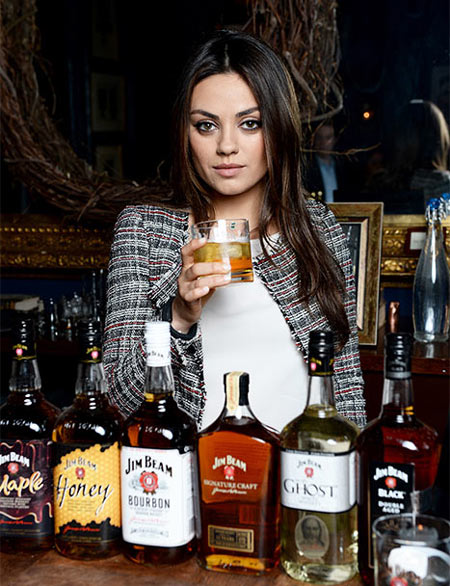 The 'Friends with Benefits' star dressed in a jumpsuit and is shown as working in Jim Beam's beer brewery in one of the commercials, released by the brand.
She has her brunette locks in a braid and swept to one side and brands her name into a barrel, in the advertisement.
"The Beam family has a long history of doing things their own way," Kunis says in one of the ads.
"They age every drop of Jim Beam twice as long as the law requires for a true Kentucky Straight Bourbon. So, four long years from now, I will be back for this one," Kunis says in the other ad with a Kentucky backdrop of '200 years ago'.
Kunis has been shown as trying to sneak out with a Jim Beam Honey Bourbon without waking up a sleeping bear in the final advertisement.