Billionaire Mukesh Ambani's Reliance Retail is poised to perform a rare feat in India's notoriously complex retail market by finally turning a profit.
The time and cost involved, however, could put off global and local rivals from even trying to copy it.
It took Reliance Retail, part of Ambani's conglomerate Reliance Industries (RIL), seven years of losses, bruising trial-and-error and over $1 billion in investments to find a formula that works for India, the world's fifth largest retail market and one of its fastest growing.
This seemingly inexhaustible combination of financing and patience has given Reliance an edge over smaller local rivals that lack its deep pockets, and global chains like Carrefour SA and Wal-Mart Stores Inc which would have to invest vast amounts of capital, time and energy to set up retail shops in India but reap miniscule initial returns.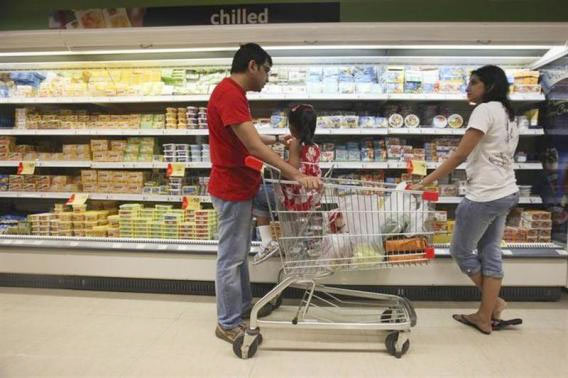 It took Reliance Retail seven years of losses and over $1 bn in investments to find a formula that works for India.
"No global chain will pour money immediately to build up a business here even if they can," said Saloni Nangia, president of retail consultancy Technopak India. "They will be cautious about their investments, keeping in mind the political landscape in India and shareholder sentiment back home."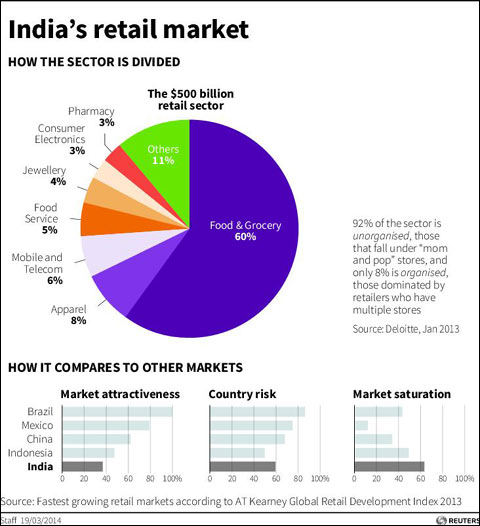 With 1.2 billion people and a rapidly growing middle class, India's potential has long beguiled retailers but regulatory uncertainty, poor infrastructure and opposition from politically powerful small traders has kept most global chains at bay.

Also read: The Indian Express Most Powerful Indians list

The federal government gave foreign supermarket chains the green light in September 2012, but then left it up to individual states to enact the legislation. Many didn't, fearing a backlash from local traders.

So far, only Britain's Tesco has announced it would make a relatively modest $110 million foray into two states. Executives at Wal-Mart and Carrefour, which operate wholesale outlets in India, have said they are awaiting regulatory clarity and the outcome of national elections next month before setting up retail shops.

Ambani, India's richest man and majority shareholder of a company with a $15 billion cash pile and the world's largest oil refinery, took advantage of this absence of major league competitors to set up his own version of a global retail chain.

Reliance Retail recently gave Reuters exclusive access