A Malaysian police investigation into the pilots of the missing Malaysia Airline Flight MH370 might turn up nothing, the force's chief said Wednesday, while the head of the international search effort also acknowledged that an air hunt to spot wreckage on the surface of the southern Indian Ocean was not certain of success.
Also read: Also read: UK submarine, Oscar-winning director Peter Jackson's jet join hunt for Malaysia Airlines Flight MH370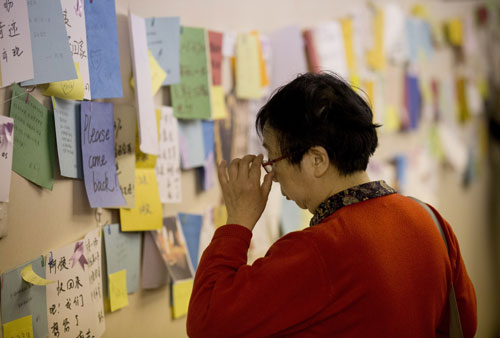 A woman, one of the relatives of Chinese passengers aboard the missing Malaysia Airlines flight MH370, looks at the papers with writings for wishes for the passengers onboard the missing plane at a hotel in Beijing, China Australia deployed Tuesday an airborne traffic controller over the Indian Ocean to prevent a mid-air collision among the many aircraft searching for the Malaysia Airlines jetliner that went missing over three weeks ago.(AP)
The statements underscored the lack of knowledge authorities have about what happened on Malaysia Airline Flight MH370 and where it may have ended, and point to a scenario that becomes more likely with every passing day - that the fate of the Boeing 777 its 239 passengers and crew might remain a mystery forever.
The Malaysia Airline Flight MH370 disappeared March 8 on a flight to Beijing from Kuala Lumpur after its transponders, which make the plane visible to commercial radar, were shut off.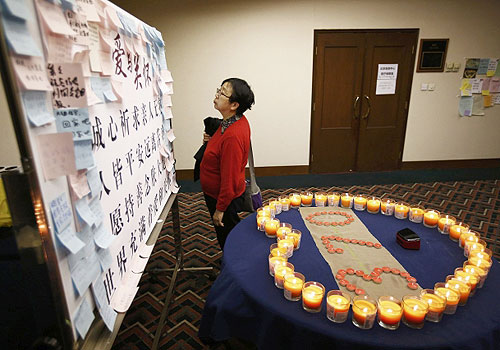 A woman, whose husband was on board Malaysia Airlines MH370, looks at a message board dedicated to the passengers at the Lido Hotel in Beijing. (Reuters)
Military radar picked it up the jet just under an hour later, on the other side of the Malay peninsula. Authorities say until then its ''movements were consistent with deliberate action by someone on the plane'' but have not ruled out anything, including mechanical error.
Police are investigating the Malaysia Airlines MH370 pilots and crews for any evidence suggesting they may have hijacked or sabotaged the plane. The backgrounds of the passengers, two-thirds of whom were from China, have been checked by local and international investigators and nothing suspicious has been found.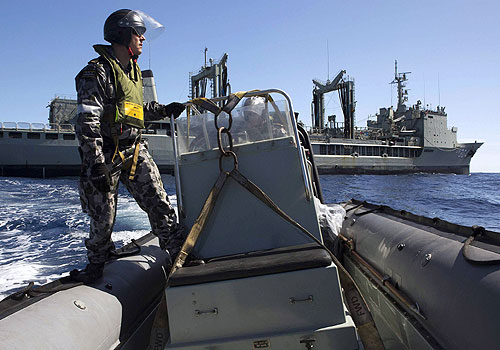 A crew member moves towards a floating object sighted from aboard a Rigid Hull Inflatable Boat deployed from HMAS Success as they search in the southern Indian Ocean for the missing Malaysian Airlines