Over the years, my biggest grouse with Android devices have been their lack of variety. Once you switch them on all these phones and tablets look, and work, alike. The differentiator is usually in the design and that too is more often subtle. But recently there was a big exception to this rule, the Oppo N1. If you haven't heard of Oppo, it is a global brand that is quite popular in some parts of the world. Interestingly, the company also chose to enter the market with high-end device that wants to take on the Samsung Galaxy Note 3 and the Nokia Lumia 1520, not the mid-range Galaxy devices or the Micromaxs.
Here are five things that set the Oppo N1 apart.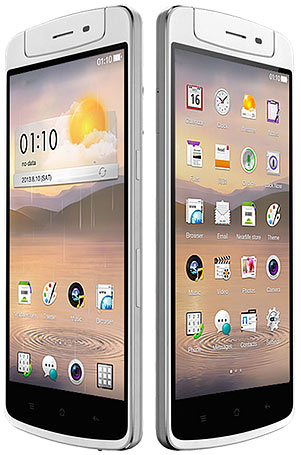 1. Just one camera, not two: Android device manufacturers have struggled to offer one great camera in their phones, let alone two. So as a rule, the front camera is much lower specced than the rear one and can at the most be used for a Skype call or a dark looking selfie. Oppo has thought around this problem giving the phone a good 13MP camera and giving it the ability to rotate on an axis. So you have a 13MP front and rear camera. It helps that this camera is really good, though it gives an over-saturated feel at time. But the details are amazing and rare of camera phones. That is good enough for me to overlook the noise that comes with it.
And yes, the video quality is really good, with a smooth zoom.
2. The OS is different: There is no doubt that the plain vanilla Android is the best there is. There have been many attempts to give the users something new, and some like the HTC Sense have been quite good. The Oppo N1 tweaks Android and calls it the Color OS. This was my first tryst with this overlay and I can definitely live with it. It is very intuitive and uses gesture better that most other phones. I also like the homescreen that gives a camera windows inside in case you want to add stuff to remember. The music and video players are much more fun and easier to use.
3. The gestures work: Everyone has  been trying to make use use of gesture on Android phones. I think Oppo has pretty much cracked the best way