Rafael Nadal crowned his brilliant year by defeating world number one Novak Djokovic 6-2 3-6 6-4 6-1 to win the U.S. Open at Arthur Ashe Stadium on Monday. Also read: Rafael Nadal fuelled by passion in comeback year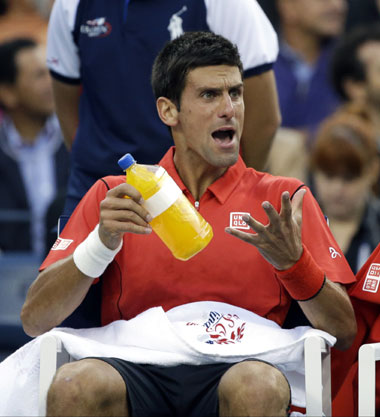 The Spaniard earned his second grand slam crown this season following his French Open triumph, sealing the win when Djokovic dumped a forehand into the net, sending Nadal down onto his back before rolling face down and sobbing in joy.
The triumph improved Nadal's career total to 13 grand slam wins, moving him one ahead of Australian Roy Emerson and into third on the all-time list behind Roger Federer (17) and Pete Sampras (14). Also read: Novak Djokovic, Serena Williams fire warnings at US Open
Nadal, who won the 2010 U.S. Open in a final against Djokovic and then lost their finals rematch in 2011, improved his hard court record to a spotless 22-0 this year and his overall match record to a sensational 60-3.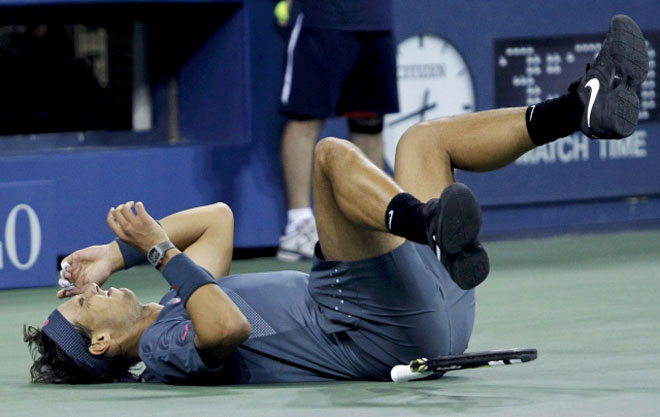 "Playing against Novak is a very special feeling," the 27-year-old said at the trophy ceremony. "Probably no one brings my game to the level that Novak does." Also read: US Open: Rafael Nadal and Roger Federer on collision course
The match was a Tour-record setting 37th meeting between the two rivals, eclipsing the 36 clashes between John McEnroe and Ivan Lendl. Nadal improved his lead in their series to 22-15.
The left-hander from Mallorca, who missed last year's tournament at Flushing Meadows because of a knee injury, collected prize money of $2.6 million.
Nadal also pocketed an extra $1 million for having topped the standings in the U.S. Open run-up series of events, matching the $3.6 million haul of women's winner Serena Williams.
"He was too good," said Australian Open champion Djokovic. "He definitely deserved to win this match and this trophy.
"Obviously it's disappointing to lose a match like this. But it's an honor and privilege to be fighting for this trophy."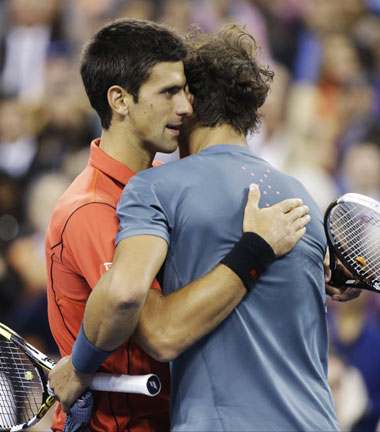 The duo have staged some of the most memorable matches in recent seasons, with Djokovic winning a six-hour tilt in the 2012 Australian Open final, and Nadal claiming a classic semi-finals win at Roland Garros by 9-7 in the fifth set.
QUALITY TENNIS
The quality of tennis rose throughout the