other things, but not from generating inflation."
However, he said that continued inflation fighting could inflict a cost on growth in the short-run.
"In the short run, there may be a cost to bringing down inflation in terms of growth. But in the long-run, bringing down inflation is a good thing and helps sustainable growth."
Rajan, known as a monetary economist focusing on inflation control, has increased repo rates in three out of four policy reviews since taking charge last September. He will unveil the next policy on April 1.
Also read: Australia's search planes return empty handed, Malaysia Airlines MH370 Flight may have sunk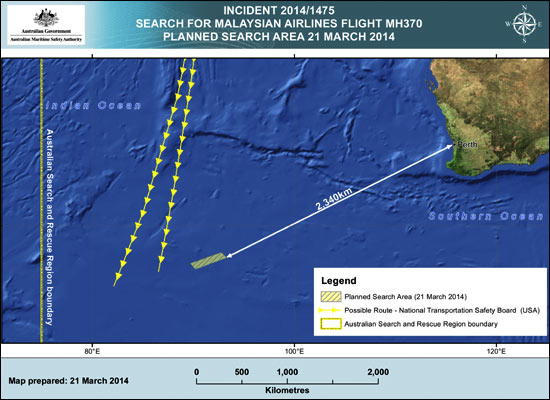 A graphic provided by Australian Maritime Safety Authority shows an area in the southern Indian Ocean that the AMSA is concentrating its search for the missing Malaysia Airlines Flight MH370. (AP).