US regulator SEC has asked an appeals court to affirm a district court's decision that India-born former Goldman Sachs director Rajat Gupta pay a USD 13.9 million penalty and be banned for life from serving as director of a public corporation.
The federal regulator has filed a brief in the US Court of Appeals for the Second Circuit, saying the district court acted well within its discretion by permanently barring Gupta from associating with brokers, dealers, and investment advisors, permanently enjoining him from future violations of the securities laws and permanently barring him from serving as an officer or director of a public company.
65-year-old Gupta has been granted time till April 7 to file his reply to the SEC brief.
Gupta had last year in November asked the appeals court to overturn the district court's decision that ordered him to pay the USD 13.9 million penalty in the civil insider trading case filed against him by the SEC.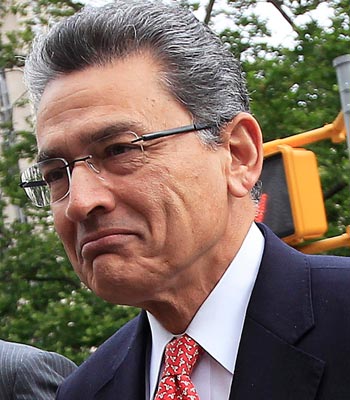 His lawyers had argued that the district court "abused" its discretion in imposing the statutory maximum civil penalty of USD 13.9 million, which is three times the USD 4.6 million in gains made by hedge-fund manager Raj Rajaratnam who traded on tips Gupta allegedly passed on to him.

The lawyers said the penalty was excessive in light of Gupta already facing a five million dollar fine and two year prison sentence in the criminal insider trading case.

The SEC said the district court was right in ordering that Gupta pay the maximum statutory civil penalty.

"Contrary to Gupta's contentions, the district court did consider whether to reduce the civil penalty in light of penalties imposed in the prior criminal case, but exercised its discretion to decline such a reduction."

SEC's lawyers argued that "specifically, the court found that Gupta had violated the securities laws with a high degree of scienter, that his violations were egregious, repeated, and resulted, in effect, in millions of dollars of losses to those who traded their stock without the benefit of Gupta's inside information, and that Gupta's current financial condition does not counsel against the imposition of a civil penalty of the level that the SEC seeks."

"The district court considered Gupta's argument that a treble penalty is inappropriate in light of the criminal penalties already imposed but concluded that imposition of an additional civil penalty is called for