Reliance Industries and its only customers today failed to agree on the key terms of sale of natural gas from tomorrow but the government asked the Mukesh Ambani-run firm to continue supplies on existing terms in the interim.
After an almost five-hour marathon meeting between Reliance Industries and urea companies, the two sides failed to settle on the rate at which gas supplies should be securitised.
The options were the rate of USD 4.2 per million British thermal units, which expires today, or USD 8.34, the price that would have been applicable had the Election Commission not postponed implementation of the Rangarajan Committee formula till the completion of the general elections.
Also read: Malaysia Airlines Flight MH370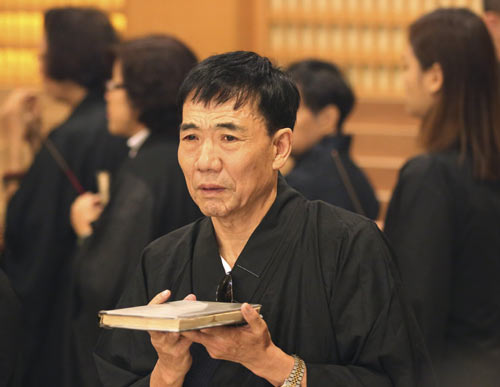 A Chinese relative of passengers on board the missing Malaysia Airlines flight MH370 carries a book as he attends prayers at a Buddhist temple in Petaling Jaya, Malaysia. Relatives from China are in the country to seek answers of what happened to their loved one on board flight MH370.(AP)
Reliance Industries wanted the 16 fertiliser companies to financially secure payments for about 13 million standard cubic meters per day of gas they buy from its eastern offshore KG-D6 field at USD 8.34.
But the fertiliser units said that since the new rate is not applicable and the oil ministry had ordered the supply of gas at the existing rate while the model code of conduct is in place, they would provide letters of credit at USD 4.2.
Fertiliser Secretary Shaktikanta Das, who chaired the meeting, said Reliance Industries will supply gas on the existing terms in the interim and a new Gas Sale and Purchase Agreement (GSPA) will be negotiated.
"We had discussions today with Fertilizer Association of India (FAI) and Reliance Industries on GSPA. Reliance has agreed to supply gas at USD 4.2 mmBtu. In the meantime, Reliance and FAI will sit together to come up with new agreement," he said.
"The GSPA is under discussion. Both Reliance and FAI have agreed they will sit together and finalise it soon. Both of them agreed to do it earliest," he added.
The government had fixed USD 4.205 per mmBtu as the sale price for KG-D6 gas for the first five years. KG-D6 started output in April 2009 and the existing price expires today.
A new price formulation was approved by