BSNL it trying its best to woo the non-metro crowd. Its latest is a collaboration with Champion computers, a Phablet called BSNL Champion Trendy 531. Products with the BSNL tag, like the company's services, have most of the time failed to impress me. But I unboxed Champion Trendy 531 with the hope of finding something good, something that might get it some buyers.
At first glance the device looked fine, But was it good enough to change my perception about BSNL? The Champion Trendy 531 is a dual SIM phablet, and works well with both GSM and GSM/WCDMA SIMs. However, the only concern is that you need a microSIM to access 3G as the SIM slot 1 supports only 2G.
Design
BSNL Champion Trendy 531 looks like any other 5-inch phablet and features a generic budget smartphone look. The curvy plastic body holds a with 5.3-inch QHD touchscreen display which offers 540x960 pixels at 240dpi. But the glossy finishing attracts a lot of smudges and fingerprints. And the resolution of the screen, makes you want more. Plus, it is almost impossible to see anything on this screen under direct sunlight.
The back panel felt cheap and there is always the fear that you might end up breaking it while opening the cover. The rear 13MP camera has a LED flash, while the front 5MP camera -- mistakenly quoted as 2MP on the box -- is placed on top of the display.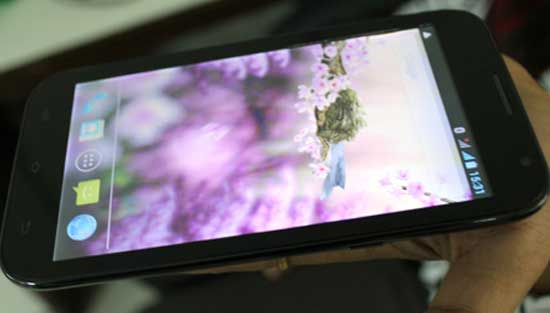 Performance
Thanks to the responsive touch screen and stock Android it was quite easy using the phone. The audio quality is good for calls, though at times there seemed to be a drop in volume. We did not notice any lag in usage, even with multiple apps open. So the 1.2Ghz quad-core processor seems to be doing a good job. To test the Trendy, I ran games like Temple Run and Angry Birds and hardly felt any lags .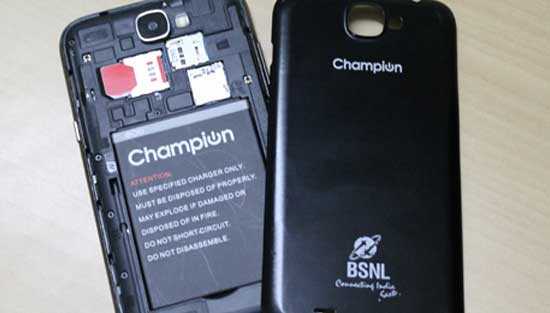 BSNL 531 makes use of a massive 3200mAh battery and is good enough to last a couple of days with regular use. That is impressive. I was able to stream video over the Wi-Fi for five hours with full brightness. Also, the handset was able to deliver eight hours of talk time on one charge. yes, this battery is as good as the one