Can you use a tablet with one hand? For most tablets, the answer is no, especially for long periods. Chinese manufacturer Lenovo is attempting to change that perception with a cylindrical metal grip on one side that lets users hold the tablet easily.
Lenovo's Yoga moniker is no longer reserved for ultrabooks that can be bent backwards. The Chinese manufacturer, which recently said it has moved from being a PC maker to a PC-plus company, has brought the Yoga brand name to two unconventional tablets. Lenovo Yoga Tablet comes in two screen sizes. The 8-inch variant costs Rs 22,999, while the 10-inch model costs Rs 28,999. We reviewed the 8-inch Yoga Tablet, so read on to find out if the tablet is worth buying.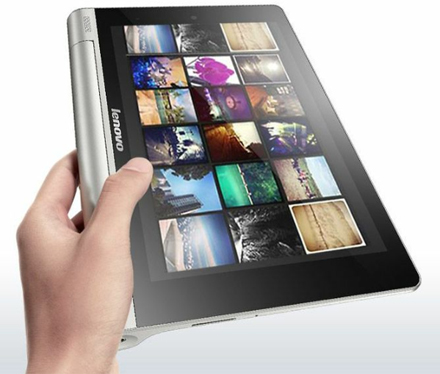 Design
Before venturing into the tablet's build, it is best to take a look at what is new. In a tablet market full of lookalikes, Lenovo Yoga Tablet stands out for its unique design. The tube grip on one edge of the tablet makes it easy to hold. Twisting the tube reveals a tiny stand, which is by far the most innovative addition to a tablet. If you have ever used an iPad with Apple's smart cover, you would know how much the typing experience improves after you fold the cover into a triangle to raise one edge of the iPad. The stand on the Yoga Tablet lets you do the same thing without paying around Rs 4,000 more, unlike the iPad. But at 401 grams, the tablet is too heavy for one-hand use.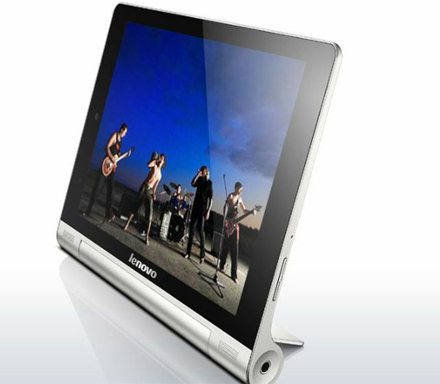 Users can also use the stand to prop up the tablet. This, along with the front-facing speakers and Dolby sound, make watching films enjoyable on the Yoga Tablet. The only gripe is that the speakers were not loud enough for noisy places, but are good for watching films at home. Holding a tablet in your hand while watching films is cumbersome for various reasons such as aching or sweating hands, and the device's rising temperature, especially during summers. The stand eliminates that irksome experience altogether.
Lenovo is known for making sturdy devices, as evident with the company's rugged ThinkPad laptops, and the Yoga Tablet is no exception. The back panel of the tablet is made of metal and so is the tube grip. This gives the tablet a sturdy feel.
The