Robin Williams, the versatile actor whose madcap comic style made him one of television and film's biggest stars, was found dead on Monday from an apparent suicide at his home in Northern California. He was 63.
Williams' appeal stretched across generations and genres, from family fare as the voice of Disney's blue Genie in "Aladdin" to his portrayal of a fatherly therapist in the 1997 drama "Good Will Hunting," for which he earned his sole Oscar.
But many remembered the master of impressions on Monday for his portrayal in "Mrs. Doubtfire", when he played the part of a British nanny whose identity he assumed as a divorced father to be with his children.
"This morning, I lost my husband and my best friend, while the world lost one of its most beloved artists and beautiful human beings. I am utterly heartbroken," Williams' wife Susan Schneider said in a statement.
The Marin County Sheriff's coroner's division said it suspected Williams committed suicide by asphyxia, but the cause of death is still under investigation and an autopsy will be conducted Tuesday.
Williams had been recently suffering from severe depression, his publicist Mara Buxbaum said in a statement, and the actor had repeatedly talked about his past struggles with alcohol.
The Sheriff's office said it received an emergency call about noon local time on Monday, saying that Williams was unconscious and not breathing at his home near Tiburon, north of San Francisco.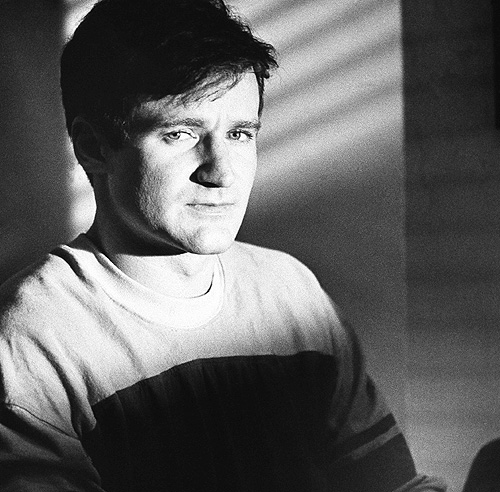 Actor Robin Williams as T S Garp from the film, 'The World According to Garp'. (AP)
Outside the family home in a neighborhood of low-slung houses with water views, people left flowers and talked about the man who often had a smile and a wave for children on the street.
"Everyone loved him, but nobody bothered him. He would live unrecognized and just keep to himself," said neighbor Johanna Dunning, who often saw him out biking early in the morning.
Social media was alight with appreciation for Williams, who introduced his frenetic and outlandish vaudeville-esque style to audiences as a quirky extraterrestrial in the late 1970s TV comedy "Mork & Mindy."
U.S. President Barack Obama called Williams a "one of a kind" actor who could make people laugh and cry in his array of characters.
"He arrived in our lives as an alien - but he ended up touching every element of the human spirit," Obama said in a statement.
'GENUINE SOUL'
Williams, who