Searches conducted by central revenue department in premises of a Kolkata-based steel manufacturer today resulted in alleged detection of unaccounted money of about Rs 600 crore and excise duty evasion of Rs 40 crore.
Acting on intelligence, a team of Directorate General of Central Excise Intelligence (Headquarters) here had conducted searches for two days in premises of Baba Group, involved in manufacturing of iron and steel, in West Bengal's Asansol, Raniganj and Kolkata, official sources said.
The DGCEI officials also raided a company's office located at Soorma Para in Raniganj. It was being operated from a hired premise on a company's employee name. The premise was a well protected residential flat and one of its rooms was being misused for maintaining illegal accounts of company's sales, the sources said.
The persons working there were directed to enter all the illicit transaction of sales in pen drives using customized software, after receiving the details through mail from various places, they said.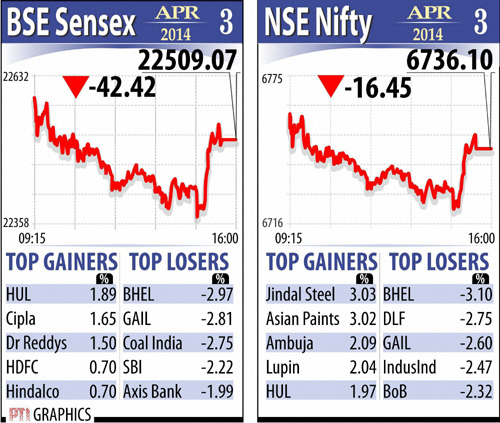 BSE Sensex and NSE Nifty throughout the day. In choppy trade, it declined to day's low of 22,369.28 before settling at 22,509.07, a loss of 42.42 points or 0.19 per cent from its previous close (PTI)
As a precautionary measure, various hammers were kept in the premise which would be used to break these pen drives in case of need, the sources said.
Phone calls and emails sent to Baba Group by PTI did not elicit any response. A text message, seeking response, sent to one of the company's senior executives was also not replied to.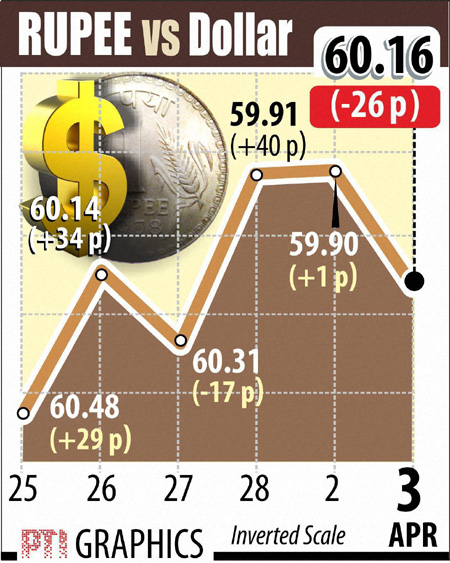 Indian rupee vs US dollar. Forex dealers, however, said foreign capital inflows seemed persisting and this capped the rupee's fall.(PTI)
The DGCEI officials also caught hold of people working there and seized all the computers and pen drives with incriminating data, they said.
The officials found that the company had allegedly evaded excise duty to the tune of Rs 40 crore, the sources said.
During the searches, the excise officers detected unaccounted cash transactions of Rs 600 crore allegedly by the group companies through a unique modus operandi, the sources said.
The firm was allegedly following a new way of converting black money into white and then vice versa. The firm was collecting money from individuals, close on the lines of ponzi scheme, a source claimed.
One of the firm's personnel would take a Rs 10 note