I have been sold on the concept of wearable devices, so much so that I got my sister to gift me a Pebble watch late last year. It was around the same time that I got to review the Samsung Galaxy Gear, the first smartwatch from the Korean tech giant. I did a comparison of the two watches and came to the conclusion that Pebble was the better watch, while the Gear was smarter. Now, I have a review unit of the Samsung Galaxy Gear 2, the second generation of the smart watch. It is not a simple upgrade as the device comes with some big changes.
I decided to discard my Pebble for a four-day trip to cover the Computex in Taipei and here are the results.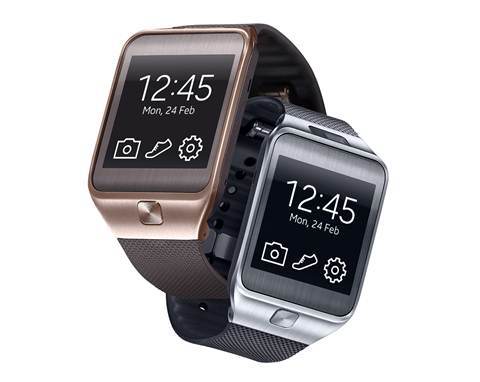 Design
The most noticeable change in the Gear 2 is the design. The watch no longer has the camera bump which made the first version a bit awkward to use. The lens is now incorporated into the bezel. It also feels a bit lighter without this protruding lens and stays on stable on the wrist. You still need to add an appendage to get the phone to charge, I feel Samsung must be desperately trying to shed this with the next version. Or they have a problem. I had to carry this charging dock with me for the trip and had to be extra careful to ensure that I did not forget this small piece somewhere. This appendage also takes away the ability to charge using a micro-usb cable on the go. The strap is very comfortable and you don't have to be bothered about keeping the watch safe as it is water and dust proof. My review unit was black and with a metallic bezel, much more sober than the orange strap of the first Gear I used.
24 hours with the Gear
It was a Sunday and I had the gear all charged up for what was going to be a long trip to Taipei. The first Gear was not very great in the battery department and I was not going to take any chances. But in the end I got more than what I bargained for. With an unusually delayed connecting flight in Kuala Lumpur, I actually got 24 hours of hard core time