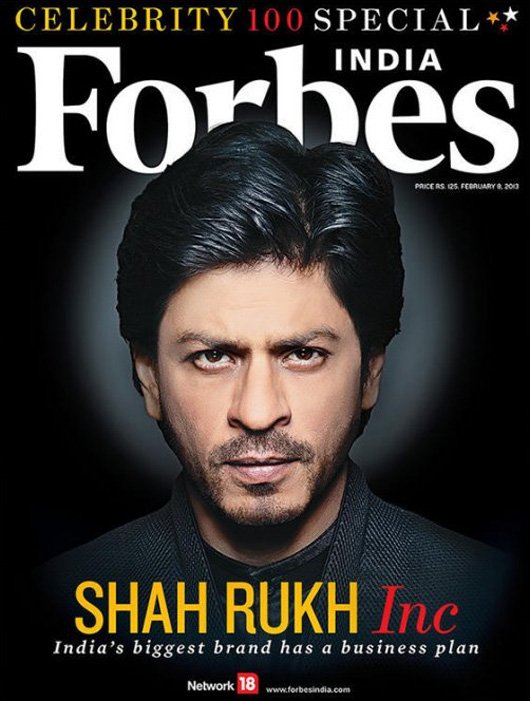 Shah Rukh Khan has been on the cover of many magazines in his illustrious career but this is certainly a rare honour for the Baadshah of Bollywood. SRK is featured on the cover of Forbes India's 'Celebrity 100' Special that takes a look at the biggest and most powerful celebrities in India.
SRK tops the list making him the biggest brand with an earning of Rs 202.80 crores between September 2011 and October 2012.
Following SRK is Salman Khan who came second in the list with estimated earnings of Rs 144.20 crores. The 3rd spot however was reserved for Indian cricket captain MS Dhoni with an estimated earning of Rs 135.16 crores during the same period.
Others who made it to the Top 10 include Akshay Kumar (4th spot), Amitabh Bachchan (5th spot), Sachin Tendulkar (6th spot), Kareena Kapoor (7th spot), Virender Sehwag (8th spot), Virat Kohli (9th spot) and finally Katrina Kaif (10th spot).