Doctors at AIIMS, who conducted autopsy on the body of Sunanda Pushkar, today said it was a case of "sudden, unnatural death" but ruled out poisoning even as police investigated various angles into death of Union Minister Shashi Tharoor's wife.
Injury marks were also found on the body of 52-year-old Sunanda Pushkar, who was last night found dead in mysterious circumstances in luxury Leela Palace hotel in South Delhi.
The head of the three-member panel of doctors that conducted the autopsy on Sunanda Pushkar, said, "We have conducted the postmortem examination... It is a case of sudden, unnatural death" but ruled out poisoning.
However, he said the team has preserved certain "biological samples for toxicological analysis as well as visco-pathological examination."
"We have completed the whole procedure. Samples for toxicological analysis means ruling out any poison. Some pathology of the heart has been preserved by us," he said.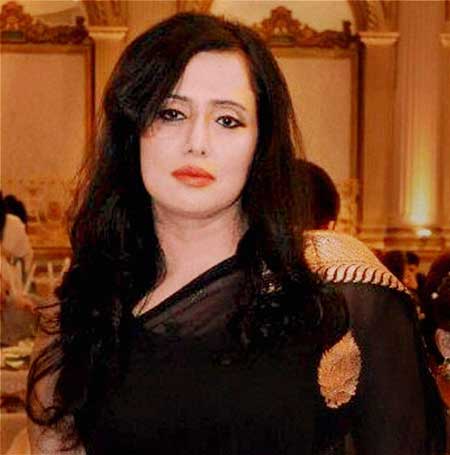 Sunanda Pushkar was found dead in her suite at the hotel and the body was shifted to AIIMS at around 3:30 AM for post-mortem.
Police is also expected to record statement of Shashi Tharoor, who was admitted to AIIMS following complaints of chest pain and was discharged later.
Sunanda Pushkar and Shashi Tharoor were at the centre of a raging controversy when reports emerged that she was upset over reported text and tweet messages between her husband and Mehr Tarar, a Pakistani journalist.
Gupta, who is Head of Forensic Sciences Department at AIIMS, said the autopsy report would focus on investigating from a medical angle the sudden unnatural death.
He said the final autopsy report will be prepared within next couple of days after receiving reports of toxicological analysis and visco-pathological examination.
"After receiving all these reports in the next couple of days, we will finalise the postmortem report and we will give our opinion in the case," he said.
When asked about the nature of injuries on Sunanda Pushkar's body, he refused to give details saying as police was working on the case, certain issues cannot be revealed.
"There were certain injuries on the body. I cannot reveal the details of the injury. Basically in medico-legal cases, the number of injuries does not matter. Whether these injuries were related to fatality or not matters," he said.
Asked whether the injury caused death, he refused to give a direct answer.
Sunanda Pushkar and Shashi Tharoor had checked into the hotel on Thursday as their home was being painted.
A