Akshaya Tritiya enjoys great religious importance, and it is a time when the investor's buying decision is strongly influenced by emotional factors. Mythology says investments made during Akshaya Tritiya grow manifold.
Gold has always been a hot favourite during Akshaya Tritiya. This year, however, the scenario is slightly different, with investors seriously considering alternative assets to make investments. Property has emerged as one of the stronger alternatives this year.
In fact, it is important to make a thorough comparison between property and gold.
To solve this dilemma, we need to first understand the prevailing economic situation, and then analyse the products using various strategies. The Indian economy is showing signs of improvement in terms of growth prospects, political stability and fiscal deficit. The rupee has also gained strength against the dollar in the last few months. In this situation, most of the investors are looking for assets that are safe and, at the same time, offer sound return prospects.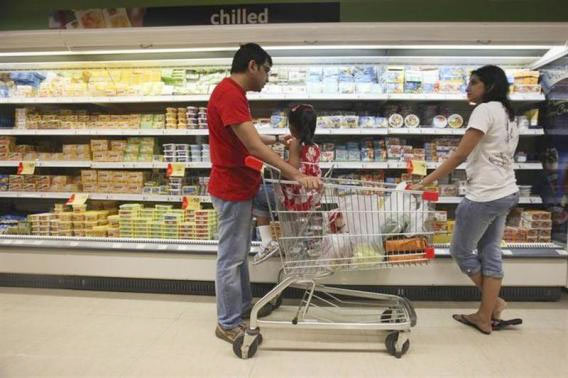 Still the gold standard?
Many investors call gold a hedge against inflation. In the last few years, however, gold has failed to outperform its own benchmarks. At present, there is an import duty on gold, which the government levied to curb the current account deficit and discourage excessive accumulation for investment purposes.
Gold has been trading in the R28,500-30,000/10 gram level in the last few months, which is way lower than its peak. It is expected that the government will lower the import duty in coming months, which will further put strain on prices in the domestic market.
In 2013, gold provided a negative return of 3% even though the rupee decline 12% against the dollar. With expectations of appreciation in the value of the rupee against the dollar, gold is expected to slide further in coming months.
House that?
Returns from property investments have a positive correlation with economic growth. With expectations of a stronger rupee and improvement in the economy, returns from property are expected to improve significantly. Having peaked, interest rates on home loans are consolidating now. Lending rates are
expected to fall in coming months with improvement in key economic indicators.
Property investments returned 12-15% in 2013. It is important to understand that the calculation of returns from property depends on many factors and it can vary significantly, depending on the selection of the asset.
Comparative analysis
Though gold is highly liquid, property can give phenomenal returns