Slowly, but surely, we are moving towards an era of wearables. I think the biggest push for these devices in India has come from Sony which is packaging its new SmartBand SWR10 with Xperia Z2 smartphones. Even without the phone, the SmartBand is the most affordable wearable device in the Indian market. I have been wearing the SmartBand to work, sleep and workout for most of last week. Here is what I thought of the device.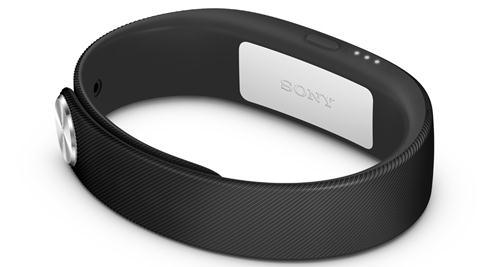 The SmartBand
The best thing about the SmartBand is that it looks and feels like a regular wrist band. Actually, the smart core is independent of the band. So the core can be fitted in bands of different colours and sizes. I am waiting for the day when accessory makers stand making these bands in fabric and other material. It is not that the material of the Sony band is bad or uncomfortable in any way, but it does seem to accumulate sweat marks likes the rubber straps of our old digital watches. However, the rubber strap makes the device waterproof. Plus, the band stays put on your wrist whatever you do, which is good for the more active people among us.
The band has just one button which has many uses from powering on to shifting modes and creating bookmarks. The core has three small LED lights that shine through the band to show you which mode it is in. The core has to be taken out of the band for charging.
Set up
The SmartBand obviously works in tandem with your smartphone. With the Xperia Z2, connecting the band is as easy as tapping it to the phone thanks to NFC. The band shows up in the Xperia notifications centre, where you are told how much battery the app has left. With a full charge the band can easily last close to a week.
The SmartBand app is pre-burned in the Xperia Z2. For other Android phones it can be downloaded from Google Play. The app lets you adjust the settings of the band, set alarms and notifications easily and link it to other apps like media player.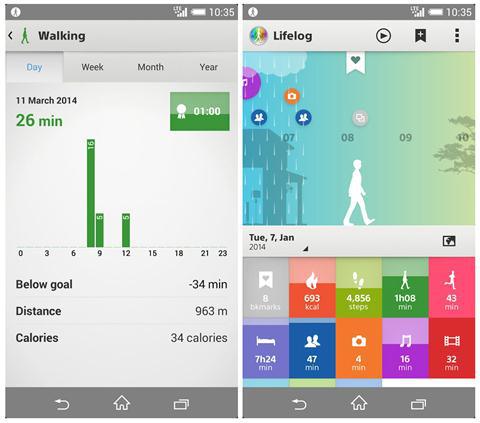 The Lifelog App
What really differentiates the SmartBand from other similar products in the market is the Lifelog app. This is what takes the entire concept of 'quantifiable self' to a new level and makes sense