Sony India's Xperia E1 brings top-end audio technologies with Sony's expertise in display, design, performance and content to create a mid-tier smartphone with "seriously premium credentials".
The Xperia E1 Dual will sell for Rs 10,490, while the single SIM version will have a Rs 9,490.
The phone promises a solid feel, fast processor and vivid 4-inch display with an audio experience that can be a real differentiator.
The Xperia E1 come with extremely loud 100Db speaker that can produce a louder, cleaner sound that can hold its own in any environment. With ClearAudio+ mode, it can instantly enhance the listening experience and optimise balance of frequencies while xLOUD ensures tracks sound as good as they should.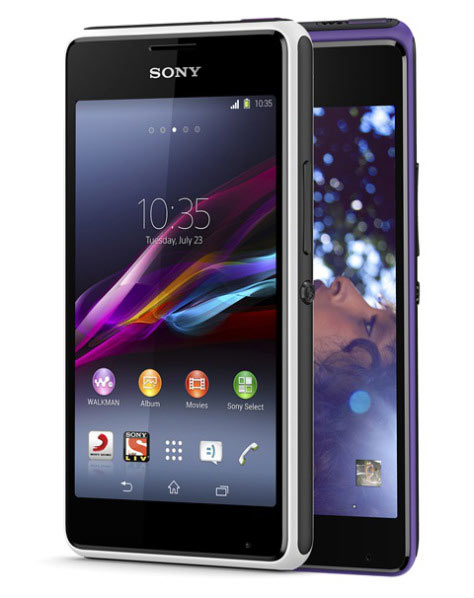 Sony's 30-year-old WalkmanTM technology presents shake-to-shuffle controls and a dedicated "long press to launch" WalkmanTM button.
Available in both dual and single SIM variants, Xperia E1 lets users set up both SIM cards independently with custom ring tones and instant, simple switching between SIMs.
Full specs:
4" WVGA (800 x 480) display
Fast 1.2 GHz dual core processor with 512 MB RAM and 4GB storage
WalkmanTM key, shake to shuffle and hardware controls for easy music control
3 MP camera
1700 mAh battery with stamina mode