would have it I ended up with purple review unit which stuck out like a sore thumb during the week I got to review it.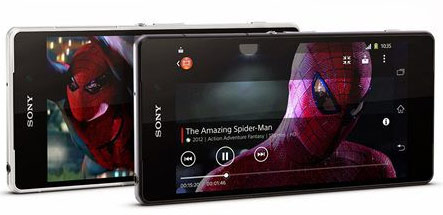 Display & Sound
The 5.2 Full HD Triluminous display makes watching movies on this phone as good as on any large screen. But one needs to have the temperament to be able to watch long videos on the phone. But if you are the type then there is also noise cancelling headphone to enable the same even in a noisy flight or for metro train. The audio quality of the two front-facing speakers is also good for personal use — it cannot light up a party though. If the size is not good for you, there is the option to throw files to a larger screen.
Performance
Yes, this is a very powerful phone. After all it is powered by a 2.3-GHz Qualcomm Quad-core processor. On benchmark tests, it was just a stop below the Samsung Galaxy Note 3, which is a good result for any phone. Multi tasking is effortless and you can go anywhere on the phone in a couple of easy moves. Everything is smooth and easy. There is no lag whatever app you use on the phone. And looking at the camera capabilities of this phone, regular apps would have been a run in the park for this processor.
Software
The Android OS has been heavily tweaked by Sony. I don't usually like this, but Sony Xperia Z2 has the kind of tweaks that makes life easy. Right from the setup Sony does a lot of hand holding to ensure that you do things the right way. Do this and you get the full, rich, experience that Android can offer you. The interface has a lot of widgets already added, like the Walkman widget for music and the video widget that lets you access the player easily. There is also access to a lot of Sony content all over the phone. The keyboard is also noteworthy as there is the option to make it more intuitive and intelligent by letting it learn from you Gmail or social networks the kind of language generally used by the phone's owner. This feature worked well for me.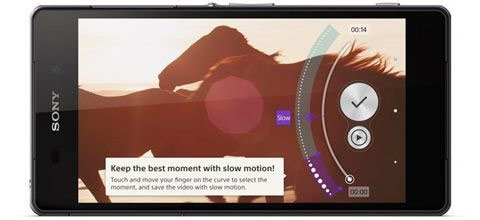 Camera
Now, this is the best part of the phone and Sony seems to have poured