The three-member team of senior doctors at AIIMS, who conducted a post-mortem on the body of Sunanda Pushkar, wife of Union Minister Shashi Tharoor, have termed her death "unnatural and sudden". Even as police continued to probe various angles, including suicide, in the case, the doctors have ruled out poisoning as one of the causes. The team had collected tissues samples from the body and sent it for further testing to pinpoint the exact cause of death.
Sudhir Gupta, Head of Forensic Sciences Department at AIIMS said the post-mortem was videographed to ensure transparency in the procedure.
Sunanda Pushkar was found dead in her suite at the Leela Palace hotel on Friday evening and the body was shifted to AIIMS at around 3.30 am for post-mortem.
Hours after his wife was found dead, the 57-year-old Union Minister of State for Human Resources was admitted to AIIMS after complaining of chest pain. Shashi Tharoor was admitted to the ICU of the cardiothoracic centre of the AIIMS and a number of investigations including ECG were carried out on him. The Minister was discharged at around 12 noon. Doctors said he was brought to the hospital with a "cardiac condition" but he is stable now.
Continuing investigation, police on Saturday questioned a number of hotel staff and checked the CCTV footage of the lobby of the third floor of the luxury hotel where she was staying. Sources in police said call details record as well as Sunanda Pushkar's tweets were being checked.
Sunanda Pushkar and Shashi Tharoor had checked into the hotel on Thursday as their home was being painted.
A number of hotel staff, including those who had gone to her suite, were being questioned to corroborate the version of Tharoor and his staff.
Delhi Police spokesman Rajan Bhagat said inquest proceedings have been initiated by the sub-divisional magistrate of the area. Any death within seven years of marriage is legally required to be investigated by the sub-divisional magistrate.
Gupta said the post-mortem findings will be scrutinised and, if needed to be shared, will be given to the media.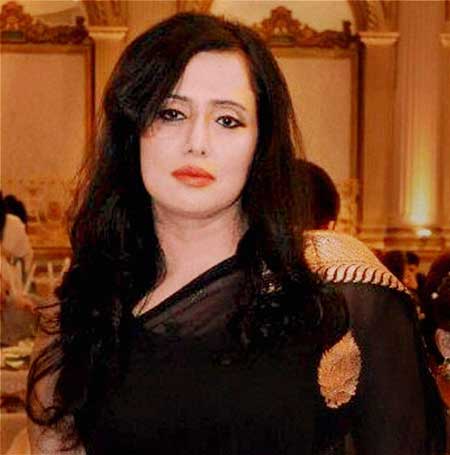 Pushkar and Tharoor were at the centre of a raging controversy after reports emerged that she was upset over reported text and tweet messages between her husband and Mehr Tarar, a Pakistani journalist.
A joint statement from the couple on Thursday had said that they were "happily married" but distressed by "some unauthorised