Thinkworks is Tejpal's most profitable firm
THiNK Fest, which is at the centre of the controversy over the alleged rape attempt by the founder and editor-in-chief of Tehelka magazine Tarun Tejpal on a woman journalist, is organised by an entity called Thinkworks Pvt Ltd, which is entirely owned by Tejpal, his sister Neena Tejpal and the magazine's managing editor Shoma Chaudhary.
The only association of Thinkworks with Anant Media Pvt Ltd, which publishes Tehelka, is that it buys advertisement space from the magazine, though the sponsors said their understanding was that THiNK Fest was organised by Tehelka magazine.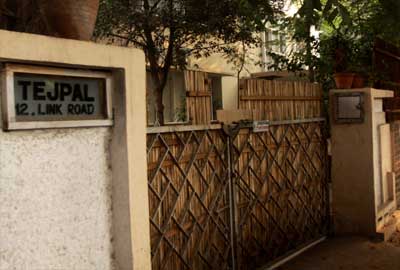 Neena Tejpal told The Indian Express, "It is a different company and the only tie-up we have is we use Tehelka's ad space." When pointed out that the THiNK Fest website uses Tehelka's brand name, she said, "No, it never used the brand name. It's always been a different entity."
Thinkworks is one of the five companies promoted by Tarun Tejpal since 2006. Two of the firms are in hospitality industry. Started in February 2010, a year before the first THiNK Fest, Thinkworks is the most profitable business of the five with a gross revenue of Rs 14.2 crore as on March 31 this year. According to the filings with the Registrar of Companies (RoC), Tarun Tejpal has 80 per cent stake in Think-works, while Neena Tejpal and Suparana Chaudhary have 10 per cent stake each. Suparana Chaudhary is the official name of the managing editor of Tehelka magazine, who is better known by her pen name Shoma Chaudhary.
The RoC filings show that for the financial year ending March 2013, each shareholder got a return of Rs 398 per share, amounting to Rs 1.99 crore. And the "advertisement and publicity expense", if one goes by Neena Tejpal's account, including the payment to Tehelka for the ad space was Rs 1.99 crore. Another major expense of Thinkworks is shown as payment of Rs 1.79 crore for "Employee Benefits Expenses", which includes salary of Rs 1.78 crore.
A spokesperson for Essar, the principal sponsor of THiNK Fest since 2011, told The Indian Express, "Our understanding of the event is that it is organised by Tehelka magazine." A senior official in Kerala Tourism Department, a co-sponsor, shared the Essar spokesperson's view.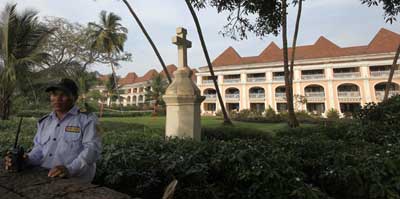 This year, THiNK Fest secured sponsorship worth Rs 17 crore from 34 entities, according to market sources.
Stake in Anant Media
Though Tarun Tejpal was the promoter of Anant Media, which publishes Tehelka and allied publications, he and his immediate family owns only 23.25 per cent stake in it and Shoma Chaudhury owns 1,000 shares or 0.5 per cent stake.
Till March 31, 2011, Tejpal and his family and friends held approximately 47 per cent stake in Anant Media. In 2009-10, the firm was making a loss of Rs 39.5 crore, which increased to Rs 55 crore in 2010-11 and then to Rs 66 crore the following year. It was during this time that industrialist and Rajya Sabha member K D Singh brought in investment to Anant Media through direct and indirect holding.
RoC filings show that in 2010-11, there was share application money, on the account of the premium payable on shares to be issued, amounting to Rs 27.7 crore lying with Anant Media. In 2011-12, the K D Singh-controlled Royal Building and Infrastructure Pvt LtD, which is based in Chandigarh, became a shareholder through addition equity infusion into Anant Media through 1,01,371 shares. In 2011-12, the share premium account shows an infusion of Rs 25.3 crore.
This implies that 1,01,371 shares of Anant Media, which suffered a loss of Rs 55 crore the previous financial year, was bought at a premium of Rs 5,228.3 per share. With the fresh equity infusion, Royal Building and Infrastructure owns 65.75 per cent stake in Anant Media, becoming the majority shareholder of the publishers of Tehelka magazine. Royal Building and Infrastructure also extended an unsecured loan of Rs 19.6 crore through inter corporate deposit to Anant Media in 2011-12. The investments, including the unsecured loan totaling Rs 72 crore from K D Singh, helped Tehelka cut its losses to Rs 13 crore in 2012.
Despite repeated attempts, K D Singh was not available for comments on the valuation of the investments.
K D Singh and Tejpal have one more business tie-up — they both serve as directors in Amaraman India Private Limited, a firm promoted by Tejpal in March last year. The firm's filing for last year shows a worth of Rs 2 lakh. Neena Tejpal, the chief operating officer of Anant Media, is a director in Amaraman.