and 400 contract workers. While the average gross monthly take-home salary is R25,500, the union had demanded an increment of R8,000. It later scaled down the demand to R4,000, which was on similar lines as the increment given during the previous fiscal, but the company has been firm on its final offer of R3,050, citing a challenging business environment.
The union's objection to the good conduct undertaking is that it requires them to agree to the reasons cited – including delay tactics and threatening of supervisors – for issuing the lockout notice on March 16. The union alleges that the lockout was declared by the management to divert the focus from the main issue of wage negotiations. "Somebody should respond. How long can they run the company like this, keeping permanent workers outside? Our laws do not allow this," said Satish.
"It's absolutely untrue that Toyota is running its plants using 1,000 contract workers and 2,000 apprentices. We have started limited plant operations with the help of non unionised team members, of whom majority are supervisors and engineers," Toyota had said on Tuesday.
The company's domestic sales in the 11 months of the fiscal between April 2013 and February 2014 have declined 17.42% to 1.2 lakh vehicles against the year-ago period, according to data from the Society of Indian Automobile Manufacturers.
Also read: Missing Malaysia Airlines Flight MH 370's black box 'chirps' to go silent by mid-April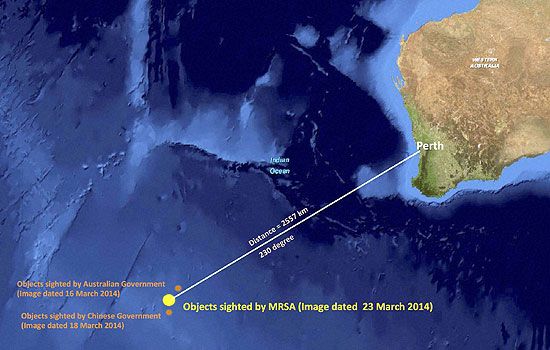 This graphic shows the approximate position of around 122 objects - believed to be parts of the missing Malaysia Airlines flight MH370 - in the southern Indian Ocean. (AP)